Lion of Juda Ministries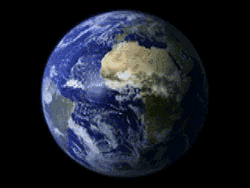 John 3:14 And as Moses lifted up the serpent in the wilderness, even so must the Son of man be lifted up:
Acts 5:31 Him hath God exalted with his right hand to be a Prince and a Saviour, for to give repentance to Israel, and forgivglasseness of sins.
Hello Believers in Jesus Christ and those that are seeking answers to today's ever changing world! God has given us the answer to all that is happening in this world today! Jesus is the light! Acts 26:18 To open their eyes, and to turn them from darkness to light, and from the power of Satan unto God, that they may receive forgiveness of sins, and inheritance among them which are sanctified by faith that is in me. This page is dedicated to informing those who want to know what is taking place in this World and how it applies to your life, for the Believer and Unbeliever alike. There is only one Truth! Jesus and his Word. Hebrews 12:2 Looking unto Jesus the author and finisher of our faith; The Holy Scriptures have in them th e answers to life's most pressing questions! Proverbs 24:5 A wise man is strong; yea, a man of knowledge increaseth strength. I hope with God's help to increase the knowledge of those that choose to be informed! James 3:17 But The wisdom that is from above is first pure, then peaceable, gentle, and easy to be entreated, full of mercy and good fruits, without partiality, and without hypocrisy. All Glory, Honor, Power and Praise to my Father in Heaven! May God Bless and open your eyes to the way of Truth! Wayne
John 8:32 And ye shall know the truth, and the truth shall make you free.
John 4:44 For Jesus himself testified, that a prophet hath no honour in his own country.
Mark 6:4 A prophet is not without honour, but in his own country, and among his own kin, and in his own house.
James 1:5 If any of you lack wisdom, let him ask of God, that giveth to all men liberally, and upbraideth not; and it shall be given him.
Genesis 1:29 And God said, Behold, I have given you every herb bearing seed, which is upon the face of all the earth, and every tree, in the which is the fruit of a tree yielding seed; to you it shall be for meat.
1 Timothy 4:1-5 Now the Spirit speaketh expressly, that in the latter times some shall depart from the faith, giving heed to seducing spirits, and doctrines of devils; Speaking lies in hypocrisy having their conscience seared with a hot iron; Forbidding to marry, and commanding to abstain from meats, which God hath created to be received with thanksgiving of them which believe and know the truth. For every creature of God is good, and nothing to be refused, if it be received with thanksgiving: For it is sanctified by the word of God and prayer.
2 Timothy 3:16 All scripture is given by inspiration of God, and is profitable for doctrine, for reproof, for correction, for instruction in righteousness: 17That the man of God may be perfect, thoroughly furnished unto all good works.
2 Corinthians 2:14 Now thanks be unto God, which always causeth us to triumph in Christ,
Isaiah 26:3 Thou wilt keep him in perfect peace, whose mind is stayed on thee: because he trusteth in thee.
Galatians 5:22 But the fruit of the Spirit is love, joy, peace, longsuffering, gentleness, goodness, faith, 23Meekness, temperance: against such there is no law.
Psalm 119:45 And I will walk at liberty:
Luke 16:10 He that is faithful in that which is least is faithful also in much:
2 Timothy 2:13 if we believe not, yet he abideth faithful: he cannot deny himself.
Psalm 119:90 Thy faithfulness is unto all generations: thou hast established the earth, and it abideth.
Hebrews 13:8 Jesus Christ the same yesterday, and to day, and for ever.
Matthew 7:24 Therefore whosoever heareth these sayings of mine, and doeth them, I will liken him unto a wise man, which built his house upon a rock:
Luke 6:48 He is like a man which built an house, and digged deep, and laid the foundation on a rock: and when the flood arose, the stream beat vehemently upon that house, and could not shake it: for it was founded upon a rock.
1 Peter 5:10 But the God of all grace, who hath called us unto his eternal glory by Christ Jesus, after that ye have suffered a while, make you perfect, stablish, strengthen, settle you.
Philippians 4:7 And the peace of God, which passeth all understanding, shall keep your hearts and minds through Christ Jesus.
1 John 4:18 There is no fear in love; but perfect love casteth out fear: because fear hath torment. He that feareth is not made perfect in love.
Psalm 34:2 My soul shall make her boast in the Lord: the humble shall hear thereof, and be glad.
Isaiah 61:6 But ye shall be named the Priests of the Lord: men shall call you the Ministers of our God:
Isaiah 9:6 Wonderful, Counsellor, The mighty God, The everlasting Father, The Prince of Peace. 7Of the increase of his government and peace there shall be no end,
Romans 14:13 but judge this rather, that no man put a stumblingblock or an occasion to fall in his brother's way.
James 2:8 If ye fulfil the royal law according to the scripture, Thou shalt love thy neighbour as thyself, ye do well:
1 Thessalonians 4:11 And that ye study to be quiet, and to do your own business,
Colossians 4:6 Let your speech be alway with grace,
Ephesians 2:8 For by grace are ye saved through faith; and that not of yourselves: it is the gift of God:
Luke 12:25 And which of you with taking thought can add to his stature one cubit?
Proverbs 3:5 Trust in the Lord with all thine heart; and lean not unto thine own understanding. 6In all thy ways acknowledge him, and he shall direct thy paths.
Psalm 23:3 He restoreth my soul: he leadeth me in the paths of righteousness for his name's sake.
Hebrews 12:5 And ye have forgotten the exhortation which speaketh unto you as unto children, My son, despise not thou the chastening of the Lord,
Proverbs 3:12 For whom the LORD loveth he correcteth; even as a father the son in whom he delighteth.
Job 5:17 Behold, happy is the man whom God correcteth: therefore despise not thou the chastening of the Almighty:
Hebrews 12:15 Looking diligently lest any man fail of the grace of God; lest any root of bitterness springing up trouble you, and thereby many be defiled;
Hebrews 12:8 But if ye be without chastisement, whereof all are partakers, then are ye bastards, and not sons. 9Furthermore we have had fathers of our flesh which corrected us, and we gave them reverence: shall we not much rather be in subjection unto the Father of spirits, and live?
Acts 17:28 For in him we live, and move, and have our being;
James 1:25 But whoso looketh into the perfect law of liberty, and continueth therein, he being not a forgetful hearer, but a doer of the work, this man shall be blessed in his deed.
Romans 8:1 There is therefore now no condemnation to them which are in Christ Jesus, who walk not after the flesh, but after the Spirit. 2For the law of the Spirit of life in Christ Jesus hath made me free from the law of sin and death.
John 8:36 If the Son therefore shall make you free, ye shall be free indeed.
Colossians 2:14 Blotting out the handwriting of ordinances that was against us, which was contrary to us, and took it out of the way, nailing it to his cross;
Hebrews 4:16 Let us therefore come boldly unto the throne of grace, that we may obtain mercy, and find grace to help in time of need.
1 Corinthians 10:30 For if I by grace be a partaker, why am I evil spoken of for that for which I give thanks?
Hebrews 6:4 For it is impossible for those who were once enlightened, and have tasted of the heavenly gift, and were made partakers of the Holy Ghost, 5And have tasted the good word of God, and the powers of the world to come, 6If they shall fall away, to renew them again unto repentance; seeing they crucify to themselves the Son of God afresh, and put him to an open shame. 7For the earth which drinketh in the rain that cometh oft upon it, and bringeth forth herbs meet for them by whom it is dressed, receiveth blessing from God:
1 Corinthians 15:57 But thanks be to God, which giveth us the victory through our Lord Jesus Christ.
Colosssians 2:18 Let no man beguile you of your reward in a voluntary humility and worshipping of angels, intruding into those things which he hath not seen, vainly puffed up by his fleshly mind,
Isaiah 33:22 For the Lord is our judge, the Lord is our lawgiver, the Lord is our king;
Isaiah 6:4 and the house was filled with smoke.
Revelation 8:4 And the smoke of the incense, which came with the prayers of the saints,
Ephesians 6:18 Praying always with all prayer and supplication in the Spirit, and watching thereunto with all perseverance and supplication for all saints;
Luke 17:21 Neither shall they say, Lo here! or, lo there! for, behold, the kingdom of God is within you.
Romans 8:10 And if Christ be in you, the body is dead because of sin; but the Spirit is life because of righteousness.
Proverbs 28:1 The wicked flee when no man pursueth: but the righteous are bold as a lion.
John 3:21 But he that doeth truth cometh to the light, that his deeds may be made manifest, that they are wrought in God.
Revelation 21:8 But the fearful, and unbelieving, and the abominable, and murderers, and whoremongers, and sorcerers, and idolaters, and all liars, shall have their part in the lake which burneth with fire and brimstone: which is the second death.
Hebrews 10:39 But we are not of them who draw back unto perdition; but of them that believe to the saving of the soul.
Matthew 7:14 Because strait is the gate, and narrow is the way, which leadeth unto life, and few there be that find it.
Romans 8:37 we are more than conquerors through him that loved us.
Acts 4:12 Neither is there salvation in any other: for there is none other name under heaven given among men, whereby we must be saved.
John 14:6 the way, the truth, and the life: no man cometh unto the Father, but by me.
2 Timothy 3:16 All scripture is given by inspiration of God, and is profitable for doctrine, for reproof, for correction, for instruction in righteousness:
Romans 8:19 For the earnest expectation of the creature waiteth for the manifestation of the sons of God.
Romans 2:29 But he is a Jew, which is one inwardly; and circumcision is that of the heart, in the spirit, and not in the letter; whose praise is not of men, but of God.
Joshua 24:15 but as for me and my house, we will serve the Lord.
2 Timothy 2:15 a workman that needeth not to be ashamed, rightly dividing the word of truth.
1 Peter 2:5 Ye also, as lively stones, are built up a spiritual house, an holy priesthood, to offer up spiritual sacrifices, acceptable to God by Jesus Christ. 6Wherefore also it is contained in the scripture, Behold, I lay in Sion a chief corner stone, elect, precious: and he that believeth on him shall not be confounded. 7Unto you therefore which believe he is precious: but unto them which be disobedient, the stone which the builders disallowed, the same is made the head of the corner, 8And a stone of stumbling, and a rock of offence, even to them which stumble at the word, being disobedient: whereunto also they were appointed. 9But ye are a chosen generation, a royal priesthood, an holy nation, a peculiar people; that ye should shew forth the praises of him who hath called you out of darkness into his marvellous light: 10Which in time past were not a people, but are now the people of God: which had not obtained mercy, but now have obtained mercy.
James 4:6 But he giveth more grace. Wherefore he saith, God resisteth the proud, but giveth grace unto the humble.
Isaiah 10:2 Woe unto them that decree unrighteous decrees, and that write grievousness which they have prescribed; 2To turn aside the needy from judgment, and to take away the right from the poor of my people, that widows may be their prey, and that they may rob the fatherless!
Romans 1:20 For the invisible things of him from the creation of the world are clearly seen, being understood by the things that are made, even his eternal power and Godhead; so that they are without excuse:
Matthew 12:7 But if ye had known what this meaneth, I will have mercy, and not sacrifice, ye would not have condemned the guiltless.
Matthew 15:11 Not that which goeth into the mouth defileth a man;
Isaiah 53:8 He was taken from prison and from judgment:
Matthew 25:40 And the King shall answer and say unto them, Verily I say unto you, Inasmuch as ye have done it unto one of the least of these my brethren, ye have done it unto me.
Matthew 10:38 And he that taketh not his cross, and followeth after me, is not worthy of me.
1 John 2:15 Love not the world, neither the things that are in the world. If any man love the world, the love of the Father is not in him.
Matthew 6:33 But seek ye first the kingdom of God, and his righteousness;
Philippians 3:14 I press toward the mark for the prize of the high calling of God in Christ Jesus.
Psalm 37:23 The steps of a good man are ordered by the Lord: and he delighteth in his way.
1 Corinthians 9:14 Even so hath the Lord ordained that they which preach the gospel should live of the gospel.
Isaiah 55:9 For as the heavens are higher than the earth, so are my ways higher than your ways, and my thoughts than your thoughts.
1 Timothy 2:7 Whereunto I am ordained a preacher,
1 Corinthians 9:16 For though I preach the gospel, I have nothing to glory of: for necessity is laid upon me; yea, woe is unto me, if I preach not the gospel!
2 Corinthians 4:5 For we preach not ourselves, but Christ Jesus the Lord;
John 15:20 Remember the word that I said unto you, The servant is not greater than his lord. If they have persecuted me, they will also persecute you; if they have kept my saying, they will keep yours also.
2 Corinthians 4:9 Persecuted, but not forsaken;
Psalm 18:50 Great deliverance giveth he to his king; and sheweth mercy to his anointed,
Revelation 2:7 He that hath an ear, let him hear what the Spirit saith unto the churches;
1 Corinthians 14:33 For God is not the author of confusion, but of peace, as in all churches of the saints.
John 14:27 Peace I leave with you, my peace I give unto you: not as the world giveth, give I unto you. Let not your heart be troubled, neither let it be afraid.
1 Peter 5:7 Casting all your care upon him; for he careth for you.
Hebrews 4:15 For we have not an high priest which cannot be touched with the feeling of our infirmities;
Isaiah 59:1 Behold, the Lord's hand is not shortened, that it cannot save; neither his ear heavy, that it cannot hear:
Romans 5:5 And hope maketh not ashamed; because the love of God is shed abroad in our hearts by the Holy Ghost which is given unto us.
James 1:17 Every good gift and every perfect gift is from above, and cometh down from the Father of lights, with whom is no variableness, neither shadow of turning.
Jeremiah 29:11 For I know the thoughts that I think toward you, saith the Lord, thoughts of peace,
Colossians 3:15 And let the peace of God rule in your hearts, to the which also ye are called in one body; and be ye thankful.
Revelation 5:5 behold, the Lion of the tribe of Juda, the Root of David, hath prevailed to open the book,
Isaiah 11:5 And righteousness shall be the girdle of his loins, and faithfulness the girdle of his reins.
For translaed version of this page click
on country flag
below!