Lion of Juda Ministries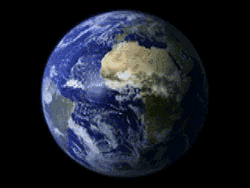 John 3:14 And as Moses lifted up the serpent in the wilderness, even so must the Son of man be lifted up:
Acts 5:31 Him hath God exalted with his right hand to be a Prince and a Saviour, for to give repentance to Israel, and forgivglasseness of sins.
Hello Believers in Jesus Christ and those that are seeking answers to today's ever changing world! God has given us the answer to all that is happening in this world today! Jesus is the light! Acts 26:18 To open their eyes, and to turn them from darkness to light, and from the power of Satan unto God, that they may receive forgiveness of sins, and inheritance among them which are sanctified by faith that is in me. This page is dedicated to informing those who want to know what is taking place in this World and how it applies to your life, for the Believer and Unbeliever alike. There is only one Truth! Jesus and his Word. Hebrews 12:2 Looking unto Jesus the author and finisher of our faith; The Holy Scriptures have in them th e answers to life's most pressing questions! Proverbs 24:5 A wise man is strong; yea, a man of knowledge increaseth strength. I hope with God's help to increase the knowledge of those that choose to be informed! James 3:17 But The wisdom that is from above is first pure, then peaceable, gentle, and easy to be entreated, full of mercy and good fruits, without partiality, and without hypocrisy. All Glory, Honor, Power and Praise to my Father in Heaven! May God Bless and open your eyes to the way of Truth! Wayne
John 8:32 And ye shall know the truth, and the truth shall make you free.
John 4:44 For Jesus himself testified, that a prophet hath no honour in his own country.
Mark 6:4 A prophet is not without honour, but in his own country, and among his own kin, and in his own house.
James 1:5 If any of you lack wisdom, let him ask of God, that giveth to all men liberally, and upbraideth not; and it shall be given him.
Genesis 1:29 And God said, Behold, I have given you every herb bearing seed, which is upon the face of all the earth, and every tree, in the which is the fruit of a tree yielding seed; to you it shall be for meat.
1 Timothy 4:1-5 Now the Spirit speaketh expressly, that in the latter times some shall depart from the faith, giving heed to seducing spirits, and doctrines of devils; Speaking lies in hypocrisy having their conscience seared with a hot iron; Forbidding to marry, and commanding to abstain from meats, which God hath created to be received with thanksgiving of them which believe and know the truth. For every creature of God is good, and nothing to be refused, if it be received with thanksgiving: For it is sanctified by the word of God and prayer.
2 Timothy 3:16 All scripture is given by inspiration of God, and is profitable for doctrine, for reproof, for correction, for instruction in righteousness: 17That the man of God may be perfect, thoroughly furnished unto all good works.
1 Corinthians 15:57 But thanks be to God, which giveth us the victory through our Lord Jesus Christ.
Luke 9:60 Let the dead bury their dead: but go thou and preach the kingdom of God.
Colossians 3:1 If ye then be risen with Christ, seek those things which are above, where Christ sitteth on the right hand of God.
Mark 12:36 For David himself said by the Holy Ghost, The Lord said to my Lord, Sit thou on my right hand, till I make thine enemies thy footstool.
1 Corinthians 15:25 For he must reign, till he hath put all enemies under his feet. 26The last enemy that shall be destroyed is death.
Isaiah 25:8 He will swallow up death in victory;
Hebrews 2:14 Forasmuch then as the children are partakers of flesh and blood, he also himself likewise took part of the same; that through death he might destroy him that had the power of death, that is, the devil; 15And deliver them who through fear of death were all their lifetime subject to bondage.
John 8:36 If the Son therefore shall make you free, ye shall be free indeed.
Hebrews 4:16 Let us therefore come boldly unto the throne of grace, that we may obtain mercy, and find grace to help in time of need.
Proverbs 28:1 The wicked flee when no man pursueth: but the righteous are bold as a lion.
Psalm 36:8 They shall be abundantly satisfied with the fatness of thy house; and thou shalt make them drink of the river of thy pleasures.
Psalm 63:5 My soul shall be satisfied as with marrow and fatness; and my mouth shall praise thee with joyful lips:
1 John 4:4 because greater is he that is in you, than he that is in the world.
Matthew 26:41 but the flesh is weak.
Romans 8:1 There is therefore now no condemnation to them which are in Christ Jesus, who walk not after the flesh, but after the Spirit.
Galatians 6:8 For he that soweth to his flesh shall of the flesh reap corruption; but he that soweth to the Spirit shall of the Spirit reap life everlasting.
Matthew 5:6 Blessed are they which do hunger and thirst after righteousness: for they shall be filled.
Proverbs 9:6 Forsake the foolish, and live; and go in the way of understanding.
Proverbs 18:1 Through desire a man, having separated himself, seeketh and intermeddleth with all wisdom.
James 4:8 Draw nigh to God, and he will draw nigh to you.
Philippians 3:14 I press toward the mark for the prize of the high calling of God in Christ Jesus.
Romans 11:29 For the gifts and calling of God are without repentance.
Ezekiel 34:29 And I will raise up for them a plant of renown,
2 Timothy 2:4 No man that warreth entangleth himself with the affairs of this life; that he may please him who hath chosen him to be a soldier.
1 Timothy 6:12 Fight the good fight of faith,
Romans 14:8 For whether we live, we live unto the Lord; and whether we die, we die unto the Lord: whether we live therefore, or die, we are the Lord's.
2 Corinthians 10:3 For though we walk in the flesh, we do not war after the flesh:
Ephesians 6:12 For we wrestle not against flesh and blood, but against principalities, against powers, against the rulers of the darkness of this world,
2 Timothy 3:13 But evil men and seducers shall wax worse and worse,
1 Timothy 4:1 doctrines of devils 2Speaking lies in hypocrisy; having their conscience seared with a hot iron; 3Forbidding to marry, and commanding to abstain from meats, which God hath created to be received with thanksgiving of them which believe and know the truth. 4For every creature of God is good, and nothing to be refused, if it be received with thanksgiving: 5For it is sanctified by the word of God and prayer. 6If thou put the brethren in remembrance of these things, thou shalt be a good minister of Jesus Christ, nourished up in the words of faith and of good doctrine, whereunto thou hast attained.
Colossians 2:18 Let no man beguile you of your reward in a voluntary humility and worshipping of angels, intruding into those things which he hath not seen, vainly puffed up by his fleshly mind,
2 Thessalonians 2:11 And for this cause God shall send them strong delusion, that they should believe a lie:
Galatians 6:7 Be not deceived; God is not mocked:
Romans 16:18 For they that are such serve not our Lord Jesus Christ, but their own belly; and by good words and fair speeches deceive the hearts of the simple.
Luke 22:25 The kings of the Gentiles exercise lordship over them; and they that exercise authority upon them are called benefactors. 26But ye shall not be so: but he that is greatest among you, let him be as the younger; and he that is chief, as he that doth serve.
Matthew 20:26 but whosoever will be great among you, let him be your minister;
John 7:18 He that speaketh of himself seeketh his own glory: but he that seeketh his glory that sent him, the same is true, and no unrighteousness is in him.
2 Corinthians 4:5 For we preach not ourselves, but Christ Jesus the Lord; and ourselves your servants for Jesus' sake.
1 Corinthians 7:22 For he that is called in the Lord, being a servant, is the Lord's freeman:
Psalm 119:45 And I will walk at liberty:
2 Corinthians 2:15 For we are unto God a sweet savour of Christ, in them that are saved, and in them that perish:
Ephesians 6:14 Stand therefore, having your loins girt about with truth, and having on the breastplate of righteousness; 15And your feet shod with the preparation of the gospel of peace; 16Above all, taking the shield of faith, wherewith ye shall be able to quench all the fiery darts of the wicked. 17And take the helmet of salvation, and the sword of the Spirit, which is the word of God: 18Praying always with all prayer and supplication in the Spirit, and watching thereunto with all perseverance and supplication for all saints;
Matthew 5:5 Blessed are the meek:
1 Peter 2:9 But ye are a chosen generation, a royal priesthood, an holy nation, a peculiar people; that ye should shew forth the praises of him who hath called you out of darkness into his marvellous light:
Psalm 119:105 Thy word is a lamp unto my feet, and a light unto my path.
Ephesians 5:8 For ye were sometimes darkness, but now are ye light in the Lord: walk as children of light:
2 Corinthians 1:20 For all the promises of God in him are yea, and in him Amen, unto the glory of God by us.
Isaiah 9:7 Of the increase of his government and peace there shall be no end,
Isaiah 20:7 Some trust in chariots, and some in horses: but we will remember the name of the Lord our God.
Isaiah 55:10 For as the rain cometh down, and the snow from heaven, and returneth not thither, but watereth the earth, and maketh it bring forth and bud, that it may give seed to the sower, and bread to the eater: 11So shall my word be that goeth forth out of my mouth: it shall not return unto me void, but it shall accomplish that which I please, and it shall prosper in the thing whereto I sent it. 12For ye shall go out with joy, and be led forth with peace:
Matthew 7:20 Wherefore by their fruits ye shall know them.
Hebrews 6:10 For God is not unrighteous to forget your work and labour of love, which ye have shewed toward his name, in that ye have ministered to the saints, and do minister.
Malachi 3:8 Will a man rob God? Yet ye have robbed me. But ye say, Wherein have we robbed thee? In tithes and offerings.
John 3:19 And this is the condemnation, that light is come into the world, and men loved darkness rather than light, because their deeds were evil.
Matthew 23:33 Ye serpents, ye generation of vipers, how can ye escape the damnation of hell?
1 Peter 4:14 If ye be reproached for the name of Christ, happy are ye; for the spirit of glory and of God resteth upon you: on their part he is evil spoken of, but on your part he is glorified.
Psalm 58:11 So that a man shall say, Verily there is a reward for the righteous: verily he is a God that judgeth in the earth.
Habakkuk 2:14 For the earth shall be filled with the knowledge of the glory of the Lord, as the waters cover the sea.
Matthew 24:14 And this gospel of the kingdom shall be preached in all the world for a witness unto all nations;
2 Corinthians 13:8 For we can do nothing against the truth, but for the truth.
Romans 8:9 if so be that the Spirit of God dwell in you. Now if any man have not the Spirit of Christ, he is none of his.
James 2:26 For as the body without the spirit is dead, so faith without works is dead also.
Acts 13:52 And the disciples were filled with joy, and with the Holy Ghost.
1 John 2:27 But the anointing which ye have received of him abideth in you,
Galatians 5:25 If we live in the Spirit, let us also walk in the Spirit.
John 6:63 It is the spirit that quickeneth;
Romans 8:33 Who shall lay any thing to the charge of God's elect? It is God that justifieth.
2 Timothy 3:16 All scripture is given by inspiration of God, and is profitable for doctrine, for reproof, for correction, for instruction in righteousness:
John 3:16 that whosoever believeth in him should not perish, but have everlasting life.
Romans 10:10 For with the heart man believeth unto righteousness;
Romans 13:11 And that, knowing the time, that now it is high time to awake out of sleep: for now is our salvation nearer than when we believed.
Job 37:6 For he saith to the snow, Be thou on the earth;
Ephesians 4:14 That we henceforth be no more children, tossed to and fro, and carried about with every wind of doctrine, by the sleight of men, and cunning craftiness, whereby they lie in wait to deceive;
Hebrews 12:13 And make straight paths for your feet, lest that which is lame be turned out of the way;
Deuteronomy 5:32 Ye shall observe to do therefore as the Lord your God hath commanded you: ye shall not turn aside to the right hand or to the left.
Hebrews 12:5 And ye have forgotten the exhortation which speaketh unto you as unto children, My son, despise not thou the chastening of the Lord, nor faint when thou art rebuked of him:
Proverbs 3:12 For whom the LORD loveth he correcteth; even as a father the son in whom he delighteth.
Hebrews 12:7 If ye endure chastening, God dealeth with you as with sons; for what son is he whom the father chasteneth not? 8But if ye be without chastisement, whereof all are partakers, then are ye bastards, and not sons. 9Furthermore we have had fathers of our flesh which corrected us, and we gave them reverence: shall we not much rather be in subjection unto the Father of spirits, and live?
1 Peter 5:6 Humble yourselves therefore under the mighty hand of God, that he may exalt you in due time:
James 4:10 Humble yourselves in the sight of the Lord, and he shall lift you up.
Romans 1:5 By whom we have received grace and apostleship, for obedience to the faith among all nations, for his name:
1 Thessalonians 5:18 In every thing give thanks: for this is the will of God in Christ Jesus concerning you.
Psalm 100:4 Enter into his gates with thanksgiving, and into his courts with praise: be thankful unto him, and bless his name. 5For the LORD is good; his mercy is everlasting; and his truth endureth to all generations.
Ezekiel 47:12 and the fruit thereof shall be for meat, and the leaf thereof for medicine.
Luke 6:27 But I say unto you which hear, Love your enemies, do good to them which hate you,
Matthew 5:41 And whosoever shall compel thee to go a mile, go with him twain.
Luke 6:29 And unto him that smiteth thee on the one cheek offer also the other;
Hebrews 12:2 Looking unto Jesus the author and finisher of our faith;
Revelation 22:13 Alpha and Omega, the beginning and the end, the first and the last.
Isaiah 9:6 Wonderful, Counsellor, The mighty God, The everlasting Father, The Prince of Peace.
Psalm 44:2 Yea, for thy sake are we killed all the day long; we are counted as sheep for the slaughter.
Mark 8:35 For whosoever will save his life shall lose it; but whosoever shall lose his life for my sake and the gospel's, the same shall save it.
Hebrews 10:39 But we are not of them who draw back unto perdition; but of them that believe to the saving of the soul.
Philippians 3:14 I press toward the mark for the prize of the high calling of God in Christ Jesus.
Revelation 21:8 But the fearful, and unbelieving, and the abominable, and murderers, and whoremongers, and sorcerers, and idolaters, and all liars, shall have their part in the lake which burneth with fire and brimstone: which is the second death.
Job 8:3 Doth God pervert judgment? or doth the Almighty pervert justice?
Galatians 4:26 But Jerusalem which is above is free, which is the mother of us all.
Revelation 12:17 And the dragon was wroth with the woman, and went to make war with the remnant of her seed, which keep the commandments of God, and have the testimony of Jesus Christ.
Hebrews 4:12 For the word of God is quick, and powerful, and sharper than any twoedged sword, piercing even to the dividing asunder of soul and spirit, and of the joints and marrow, and is a discerner of the thoughts and intents of the heart.
Psalm 137:6 If I do not remember thee, let my tongue cleave to the roof of my mouth; if I prefer not Jerusalem above my chief joy.
James 3:17 But the wisdom that is from above is first pure, then peaceable, gentle, and easy to be intreated, full of mercy and good fruits, without partiality, and without hypocrisy.
Philippians 4:7 And the peace of God, which passeth all understanding, shall keep your hearts and minds through Christ Jesus.
Colossians 3:15 And let the peace of God rule in your hearts, to the which also ye are called in one body; and be ye thankful.
Revelation 5:5 behold, the Lion of the tribe of Juda, the Root of David, hath prevailed to open the book,
Isaiah 11:5 And righteousness shall be the girdle of his loins, and faithfulness the girdle of his reins.
For translaed version of this page click
on country flag
below!