Lion of Juda Ministries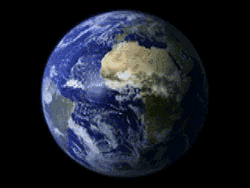 John 3:14 And as Moses lifted up the serpent in the wilderness, even so must the Son of man be lifted up:
Acts 5:31 Him hath God exalted with his right hand to be a Prince and a Saviour, for to give repentance to Israel, and forgivglasseness of sins.
Hello Believers in Jesus Christ and those that are seeking answers to today's ever changing world! God has given us the answer to all that is happening in this world today! Jesus is the light! Acts 26:18 To open their eyes, and to turn them from darkness to light, and from the power of Satan unto God, that they may receive forgiveness of sins, and inheritance among them which are sanctified by faith that is in me. This page is dedicated to informing those who want to know what is taking place in this World and how it applies to your life, for the Believer and Unbeliever alike. There is only one Truth! Jesus and his Word. Hebrews 12:2 Looking unto Jesus the author and finisher of our faith; The Holy Scriptures have in them th e answers to life's most pressing questions! Proverbs 24:5 A wise man is strong; yea, a man of knowledge increaseth strength. I hope with God's help to increase the knowledge of those that choose to be informed! James 3:17 But The wisdom that is from above is first pure, then peaceable, gentle, and easy to be entreated, full of mercy and good fruits, without partiality, and without hypocrisy. All Glory, Honor, Power and Praise to my Father in Heaven! May God Bless and open your eyes to the way of Truth! Wayne
John 8:32 And ye shall know the truth, and the truth shall make you free.
John 4:44 For Jesus himself testified, that a prophet hath no honour in his own country.
Mark 6:4 A prophet is not without honour, but in his own country, and among his own kin, and in his own house.
James 1:5 If any of you lack wisdom, let him ask of God, that giveth to all men liberally, and upbraideth not; and it shall be given him.
Genesis 1:29 And God said, Behold, I have given you every herb bearing seed, which is upon the face of all the earth, and every tree, in the which is the fruit of a tree yielding seed; to you it shall be for meat.
1 Timothy 4:1-5 Now the Spirit speaketh expressly, that in the latter times some shall depart from the faith, giving heed to seducing spirits, and doctrines of devils; Speaking lies in hypocrisy having their conscience seared with a hot iron; Forbidding to marry, and commanding to abstain from meats, which God hath created to be received with thanksgiving of them which believe and know the truth. For every creature of God is good, and nothing to be refused, if it be received with thanksgiving: For it is sanctified by the word of God and prayer.
2 Timothy 3:16 All scripture is given by inspiration of God, and is profitable for doctrine, for reproof, for correction, for instruction in righteousness: 17That the man of God may be perfect, thoroughly furnished unto all good works.
1 Corinthians 15:57 But thanks be to God, which giveth us the victory through our Lord Jesus Christ.
1 Chronicles 29:11 Thine, O LORD, is the greatness, and the power, and the glory, and the victory, and the majesty: for all that is in the heaven and in the earth is thine; thine is the kingdom, O LORD, and thou art exalted as head above all.
Psalm 12:6 The words of the LORD are pure words: as silver tried in a furnace of earth, purified seven times.
Revelation 3:18 I counsel thee to buy of me gold tried in the fire, that thou mayest be rich; and white raiment, that thou mayest be clothed,
John 16:33 These things I have spoken unto you, that in me ye might have peace. In the world ye shall have tribulation: but be of good cheer; I have overcome the world.
1 John 5:5 Who is he that overcometh the world, but he that believeth that Jesus is the Son of God?
1 John 5:9 If we receive the witness of men, the witness of God is greater: for this is the witness of God which he hath testified of his Son.
1 John 5:7 For there are three that bear record in heaven, the Father, the Word, and the Holy Ghost: and these three are one.
Romans 1:20 For the invisible things of him from the creation of the world are clearly seen, being understood by the things that are made, even his eternal power and Godhead;
Matthew 23:8 But be not ye called Rabbi: for one is your Master, even Christ; and all ye are brethren. 9And call no man your father upon the earth: for one is your Father, which is in heaven.10Neither be ye called masters: for one is your Master, even Christ.
2 Timothy 4:3 For the time will come when they will not endure sound doctrine;
1 Timothy 4:1 giving heed to seducing spirits, and doctrines of devils;
Philippians 3:18 (For many walk, of whom I have told you often, and now tell you even weeping, that they are the enemies of the cross of Christ:
Hebrews 4:15 For we have not an high priest which cannot be touched with the feeling of our infirmities; but was in all points tempted like as we are, yet without sin.
1 Peter 5:7 Casting all your care upon him; for he careth for you.
Ephesians 1:5 Having predestinated us unto the adoption of children by Jesus Christ to himself, according to the good pleasure of his will,
1 John 5:4 For whatsoever is born of God overcometh the world:
1 John 2:16 For all that is in the world, the lust of the flesh, and the lust of the eyes, and the pride of life, is not of the Father, but is of the world.
Proverbs 16:19 Better it is to be of an humble spirit with the lowly, than to divide the spoil with the proud.
Matthew 11:29 Take my yoke upon you, and learn of me; for I am meek and lowly in heart: and ye shall find rest unto your souls.
Psalm 33:20 Our soul waiteth for the Lord: he is our help and our shield.
Psalm 23:3 He restoreth my soul: he leadeth me in the paths of righteousness for his name's sake.
Psalm 31:7 I will be glad and rejoice in thy mercy: for thou hast considered my trouble; thou hast known my soul in adversities;
Psalm 34:22 The LORD redeemeth the soul of his servants:
Proverbs 23:6 Eat thou not the bread of him that hath an evil eye, neither desire thou his dainty meats: 7For as he thinketh in his heart, so is he: Eat and drink, saith he to thee; but his heart is not with thee. 8The morsel which thou hast eaten shalt thou vomit up, and lose thy sweet words.
Psalm 119:103 How sweet are thy words unto my taste! yea, sweeter than honey to my mouth!
Proverbs 16:24 Pleasant words are as an honeycomb, sweet to the soul, and health to the bones.
Psalm 19:7 The law of theLORD is perfect, converting the soul: the testimony of the LORD is sure, making wise the simple. 8The statutes of the LORD are right, rejoicing the heart: the commandment of the LORD is pure, enlightening the eyes. 9The fear of the LORD is clean, enduring for ever:
the judgments of the LORD are true and righteous altogether. 10More to be desired are they than gold, yea, than much fine gold: sweeter also than honey and the honeycomb.
Matthew 5:6 Blessed are they which do hunger and thirst after righteousness: for they shall be filled.
Psalm 34:22 and none of them that trust in him shall be desolate.
Ephesians 3:17 That Christ may dwell in your hearts by faith; that ye, being rooted and grounded in love, 18May be able to comprehend with all saints what is the breadth, and length, and depth, and height; 19And to know the love of Christ, which passeth knowledge, that ye might be filled with all the fulness of God.
1 Peter 4:15 But let none of you suffer as a murderer, or as a thief, or as an evildoer, or as a busybody in other men's matters.
1 Timothy 1:8 But we know that the law is good, if a man use it lawfully; 9Knowing this, that the law is not made for a righteous man, but for the lawless and disobedient, for the ungodly and for sinners, for unholy and profane, for murderers of fathers and murderers of mothers, for manslayers, 10For whoremongers, for them that defile themselves with mankind, for menstealers, for liars, for perjured persons, and if there be any other thing that is contrary to sound doctrine; 11According to the glorious gospel of the blessed God,
Hebrews 10:36 For if we sin wilfully after that we have received the knowledge of the truth, there remaineth no more sacrifice for sins,
1 Corinthians 16:22 If any man love not the Lord Jesus Christ, let him be Anathema Maranatha.
Galatians 6:8 For he that soweth to his flesh shall of the flesh reap corruption; but he that soweth to the Spirit shall of the Spirit reap life everlasting.
Psalm 35:9 And my soul shall be joyful in the LORD: it shall rejoice in his salvation.
Psalm 63:5 My soul shall be satisfied as with marrow and fatness; and my mouth shall praise thee with joyful lips:
Revelation 5:5 behold, the Lion of the tribe of Juda, the Root of David, hath prevailed to open the book,
Isaiah 11:5 And righteousness shall be the girdle of his loins, and faithfulness the girdle of his reins.
For translaed version of this page click
on country flag
below!