Lion of Juda Ministries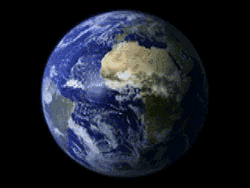 John 3:14 And as Moses lifted up the serpent in the wilderness, even so must the Son of man be lifted up:
Acts 5:31 Him hath God exalted with his right hand to be a Prince and a Saviour, for to give repentance to Israel, and forgivglasseness of sins.
Hello Believers in Jesus Christ and those that are seeking answers to today's ever changing world! God has given us the answer to all that is happening in this world today! Jesus is the light! Acts 26:18 To open their eyes, and to turn them from darkness to light, and from the power of Satan unto God, that they may receive forgiveness of sins, and inheritance among them which are sanctified by faith that is in me. This page is dedicated to informing those who want to know what is taking place in this World and how it applies to your life, for the Believer and Unbeliever alike. There is only one Truth! Jesus and his Word. Hebrews 12:2 Looking unto Jesus the author and finisher of our faith; The Holy Scriptures have in them th e answers to life's most pressing questions! Proverbs 24:5 A wise man is strong; yea, a man of knowledge increaseth strength. I hope with God's help to increase the knowledge of those that choose to be informed! James 3:17 But The wisdom that is from above is first pure, then peaceable, gentle, and easy to be entreated, full of mercy and good fruits, without partiality, and without hypocrisy. All Glory, Honor, Power and Praise to my Father in Heaven! May God Bless and open your eyes to the way of Truth! Wayne
John 8:32 And ye shall know the truth, and the truth shall make you free.
John 4:44 For Jesus himself testified, that a prophet hath no honour in his own country.
Mark 6:4 A prophet is not without honour, but in his own country, and among his own kin, and in his own house.
James 1:5 If any of you lack wisdom, let him ask of God, that giveth to all men liberally, and upbraideth not; and it shall be given him.
Genesis 1:29 And God said, Behold, I have given you every herb bearing seed, which is upon the face of all the earth, and every tree, in the which is the fruit of a tree yielding seed; to you it shall be for meat.
1 Timothy 4:1-5 Now the Spirit speaketh expressly, that in the latter times some shall depart from the faith, giving heed to seducing spirits, and doctrines of devils; Speaking lies in hypocrisy having their conscience seared with a hot iron; Forbidding to marry, and commanding to abstain from meats, which God hath created to be received with thanksgiving of them which believe and know the truth. For every creature of God is good, and nothing to be refused, if it be received with thanksgiving: For it is sanctified by the word of God and prayer.
2 Timothy 3:16 All scripture is given by inspiration of God, and is profitable for doctrine, for reproof, for correction, for instruction in righteousness: 17That the man of God may be perfect, thoroughly furnished unto all good works.
1 Corinthians 15:57 But thanks be to God, which giveth us the victory through our Lord Jesus Christ.
1 Thessalonians 5:18 In every thing give thanks: for this is the will of God in Christ Jesus concerning you.
Romans 5:8 But God commendeth his love toward us, in that, while we were yet sinners, Christ died for us.
Revelation 19:13 And he was clothed with a vesture dipped in blood: and his name is called The Word of God.
Colossians 2:20 Wherefore if ye be dead with Christ from the rudiments of the world, why, as though living in the world, are ye subject to ordinances, 21(Touch not; taste not; handle not; 22Which all are to perish with the using;) after the commandments and doctrines of men?
Romans 8:32 He that spared not his own Son, but delivered him up for us all, how shall he not with him also freely give us all things?
Genesis 9:3 Every moving thing that liveth shall be meat for you; even as the green herb have I given you all things.
Ecclesiastes 5:8 If thou seest the oppression of the poor, and violent perverting of judgment and justice in a province, marvel not at the matter: for he that is higher than the highest regardeth; and there be higher than they.
Isaiah 10:1Woe unto them that decree unrighteous decrees, and that write grievousness which they have prescribed; 2To turn aside the needy from judgment, and to take away the right from the poor of my people, that widows may be their prey, and that they may rob the fatherless!
Luke 6:27 But I say unto you which hear, Love your enemies,
Matthew 5:44 bless them that curse you, do good to them that hate you, and pray for them which despitefully use you, and persecute you;
Romans 12:21 Be not overcome of evil, but overcome evil with good.
Proverbs 24:17 Rejoice not when thine enemy falleth, and let not thine heart be glad when he stumbleth:
Micah 7:8 Rejoice not against me, O mine enemy: when I fall, I shall arise; when I sit in darkness, the LORD shall be a light unto me.
Proverbs 24:16 For a just man falleth seven times, and riseth up again: but the wicked shall fall into mischief.
Romans 8:28 And we know that all things work together for good to them that love God, to them who are the called according to his purpose.
Romans 11:29 For the gifts and calling of God are without repentance.
Hearken 2:5 Hearken, my beloved brethren, Hath not God chosen the poor of this world rich in faith,
Romans 10:17 So then faith cometh by hearing, and hearing by the word of God.
1 Corinthians 10:30 For if I by grace be a partaker, why am I evil spoken of for that for which I give thanks?
1 Timothy 4:4 For every creature of God is good, and nothing to be refused, if it be received with thanksgiving:
Ephesians 6:10 Finally, my brethren, be strong in the Lord, and in the power of his might.
Colossians 2:16 Let no man therefore judge you in meat,
Matthew 15:11 Not that which goeth into the mouth defileth a man;
Hebrews 6:7 For the earth which drinketh in the rain that cometh oft upon it, and bringeth forth herbs meet for them by whom it is dressed, receiveth blessing from God:
Revelation 22:2 and the leaves of the tree were for the healing of the nations. 3And there shall be no more curse: but the throne of God and of the Lamb shall be in it; and his servants shall serve him:
Psalm 100:2 Serve the LORD with gladness: come before his presence with singing.
Luke 6:20 Blessed be ye poor: for yours is the kingdom of God.
Luke 10:25 For it is easier for a camel to go through a needle's eye, than for a rich man to enter into the kingdom of God.
Matthew 6:21 For where your treasure is, there will your heart be also.
Psalm 100:3 Know ye that the LORD he is God: it is he that hath made us, and not we ourselves; we are his people, and the sheep of his pasture. 4Enter into his gates with thanksgiving, and into his courts with praise: be thankful unto him, and bless his name. 5For the LORD is good; his mercy is everlasting; and his truth endureth to all generations.
2 Corinthians 12:6 For we can do nothing against the truth, but for the truth.
1 Corinthians 10:22 Do we provoke the Lord to jealousy? are we stronger than he?
Hebrews 4:12 For the word of God is quick, and powerful, and sharper than any twoedged sword, piercing even to the dividing asunder of soul and spirit, and of the joints and marrow, and is a discerner of the thoughts and intents of the heart.
1 Peter 2:17 Honour all men. Love the brotherhood.
2 Corinthians 3:17 Now the Lord is that Spirit: and where the Spirit of the Lord is, there is liberty.
Romans 8:16 The Spirit itself beareth witness with our spirit, that we are the children of God:
John 3:7 Marvel not that I said unto thee, Ye must be born again.
Galatians 6:8 For he that soweth to his flesh shall of the flesh reap corruption; but he that soweth to the Spirit shall of the Spirit reap life everlasting.
John 10:10 that they might have life, and that they might have it more abundantly.
Luke 12:15 for a man's life consisteth not in the abundance of the things which he possesseth.
Matthew 6:33 But seek ye first the kingdom of God, and his righteousness;
1 Timothy 6:3 If any man teach otherwise, and consent not to wholesome words, even the words of our Lord Jesus Christ, and to the doctrine which is according to godliness; 4He is proud, knowing nothing, but doting about questions and strifes of words, whereof cometh envy, strife, railings, evil surmisings, 5Perverse disputings of men of corrupt minds, and destitute of the truth, supposing that gain is godliness: from such withdraw thyself. 6But godliness with contentment is great gain. 7For we brought nothing into this world, and it is certain we can carry nothing out. 8And having food and raiment let us be therewith content. 9But they that will be rich fall into temptation and a snare, and into many foolish and hurtful lusts, which drown men in destruction and perdition. 10For the love of money is the root of all evil: which while some coveted after, they have erred from the faith, and pierced themselves through with many sorrows. 11But thou, O man of God, flee these things; and follow after righteousness, godliness, faith, love, patience, meekness. 12Fight the good fight of faith, lay hold on eternal life, whereunto thou art also called, and hast professed a good profession before many witnesses.
Habbakkuk 2:14 For the earth shall be filled with the knowledge of the glory of the LORD, as the waters cover the sea.
Psalm 24:10 Who is this King of glory? The LORD of hosts, he is the King of glory.
Matthew 11:29 Take my yoke upon you, and learn of me; for I am meek and lowly in heart: and ye shall find rest unto your souls.
John 3:8 The wind bloweth where it listeth, and thou hearest the sound thereof, but canst not tell whence it cometh, and whither it goeth: so is every one that is born of the Spirit.
Proverbs 28:1 but the righteous are bold as a lion.
Romans 8:9 if so be that the Spirit of God dwell in you.
Philippians 4:4 Rejoice in the Lord alway: and again I say, Rejoice.
Acts 10:36 Jesus Christ: (he is Lord of all:)
1 Corinthians 12:3 Wherefore I give you to understand, that no man speaking by the Spirit of God calleth Jesus accursed: and that no man can say that Jesus is the Lord, but by the Holy Ghost.
Revelation 5:5 behold, the Lion of the tribe of Juda, the Root of David, hath prevailed to open the book,
Isaiah 11:5 And righteousness shall be the girdle of his loins, and faithfulness the girdle of his reins.
For translaed version of this page click
on country flag
below!