Lion of Juda Ministries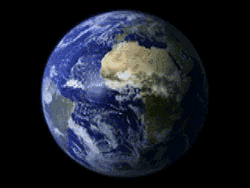 John 3:14 And as Moses lifted up the serpent in the wilderness, even so must the Son of man be lifted up:
Acts 5:31 Him hath God exalted with his right hand to be a Prince and a Saviour, for to give repentance to Israel, and forgivglasseness of sins.
Hello Believers in Jesus Christ and those that are seeking answers to today's ever changing world! God has given us the answer to all that is happening in this world today! Jesus is the light! Acts 26:18 To open their eyes, and to turn them from darkness to light, and from the power of Satan unto God, that they may receive forgiveness of sins, and inheritance among them which are sanctified by faith that is in me. This page is dedicated to informing those who want to know what is taking place in this World and how it applies to your life, for the Believer and Unbeliever alike. There is only one Truth! Jesus and his Word. Hebrews 12:2 Looking unto Jesus the author and finisher of our faith; The Holy Scriptures have in them th e answers to life's most pressing questions! Proverbs 24:5 A wise man is strong; yea, a man of knowledge increaseth strength. I hope with God's help to increase the knowledge of those that choose to be informed! James 3:17 But The wisdom that is from above is first pure, then peaceable, gentle, and easy to be entreated, full of mercy and good fruits, without partiality, and without hypocrisy. All Glory, Honor, Power and Praise to my Father in Heaven! May God Bless and open your eyes to the way of Truth! Wayne
John 8:32 And ye shall know the truth, and the truth shall make you free.
John 4:44 For Jesus himself testified, that a prophet hath no honour in his own country.
Mark 6:4 A prophet is not without honour, but in his own country, and among his own kin, and in his own house.
James 1:5 If any of you lack wisdom, let him ask of God, that giveth to all men liberally, and upbraideth not; and it shall be given him.
Genesis 1:29 And God said, Behold, I have given you every herb bearing seed, which is upon the face of all the earth, and every tree, in the which is the fruit of a tree yielding seed; to you it shall be for meat.
1 Timothy 4:1-5 Now the Spirit speaketh expressly, that in the latter times some shall depart from the faith, giving heed to seducing spirits, and doctrines of devils; Speaking lies in hypocrisy having their conscience seared with a hot iron; Forbidding to marry, and commanding to abstain from meats, which God hath created to be received with thanksgiving of them which believe and know the truth. For every creature of God is good, and nothing to be refused, if it be received with thanksgiving: For it is sanctified by the word of God and prayer.
2 Timothy 3:16 All scripture is given by inspiration of God, and is profitable for doctrine, for reproof, for correction, for instruction in righteousness: 17That the man of God may be perfect, thoroughly furnished unto all good works.
1 Corinthians 15:57 But thanks be to God, which giveth us the victory through our Lord Jesus Christ.
Matthew 5:14 Ye are the light of the world. A city that is set on an hill cannot be hid.
John 13:34 A new commandment I give unto you, That ye love one another; as I have loved you, that ye also love one another. 35By this shall all men know that ye are my disciples, if ye have love one to another.
1 Corinthians 13:4 Charity suffereth long, and is kind; charity envieth not; charity vaunteth not itself, is not puffed up, 5Doth not behave itself unseemly, seeketh not her own, is not easily provoked, thinketh no evil; 6Rejoiceth not in iniquity, but rejoiceth in the truth; 7Beareth all things, believeth all things, hopeth all things, endureth all things.
Luke 11:33 No man, when he hath lighted a candle, putteth it in a secret place, neither under a bushel, but on a candlestick, that they which come in may see the light.
Matthew 5:16 Let your light so shine before men, that they may see your good works, and glorify your Father which is in heaven.
1 Peter 5:11 To him be glory and dominion for ever and ever.
Matthew 15:11 Not that which goeth into the mouth defileth a man;
Romans 14:13 Let us not therefore judge one another any more: but judge this rather, that no man put a stumblingblock or an occasion to fall in his brother's way.
1 Timothy 4:4 For every creature of God is good, and nothing to be refused, if it be received with thanksgiving:
Hebrews 6:7 For the earth which drinketh in the rain that cometh oft upon it, and bringeth forth herbs meet for them by whom it is dressed, receiveth blessing from God:
Ephsians 4:14 That we henceforth be no more children, tossed to and fro, and carried about with every wind of doctrine, by the sleight of men, and cunning craftiness, whereby they lie in wait to deceive;
Romans 1:20 For the invisible things of him from the creation of the world are clearly seen, being understood by the things that are made, even his eternal power and Godhead; so that they are without excuse:
1 John 2:18 Little children, it is the last time: and as ye have heard that antichrist shall come, even now are there many antichrists; whereby we know that it is the last time.
1 John 2:22 Who is a liar but he that denieth that Jesus is the Christ? He is antichrist, that denieth the Father and the Son.
Romans 1:21 Because that, when they knew God, they glorified him not as God, neither were thankful; but became vain in their imaginations, and their foolish heart was darkened.
2 Corinthians 4:4 lest the light of the glorious gospel of Christ, who is the image of God, should shine unto them.
2 Corinthians 4:6 For God, who commanded the light to shine out of darkness, hath shined in our hearts, to give the light of the knowledge of the glory of God in the face of Jesus Christ.
Matthew 25:40 And the King shall answer and say unto them, Verily I say unto you, Inasmuch as ye have done it unto one of the least of these my brethren, ye have done it unto me.
Colossians 2:21 (Touch not; taste not; handle not;
Colossians 1:16 all things were created by him, and for him:
Genesis 9:3 Every moving thing that liveth shall be meat for you; even as the green herb have I given you all things.
Colossians 2:16 Let no man therefore judge you in meat, or in drink, or in respect of an holyday, or of the new moon, or of the sabbath days:
Mark 10:19 Thou knowest the commandments,
2 Peter 3:18 But grow in grace, and in the knowledge of our Lord and Saviour Jesus Christ. To him be glory both now and for ever. Amen.
Romans 11:36 For of him, and through him, and to him, are all things:
Acts 17:28 For in him we live, and move, and have our being;
Isaiah 43:7 Even every one that is called by my name: for I have created him for my glory, I have formed him; yea, I have made him.
2 Corinthians 3:18 But we all, with open face beholding as in a glass the glory of the Lord, are changed into the same image from glory to glory, even as by the Spirit of the Lord.
John 3:6 That which is born of the flesh is flesh; and that which is born of the Spirit is spirit. 7Marvel not that I said unto thee, Ye must be born again.
Matthew 18:3 Except ye be converted, and become as little children, ye shall not enter into the kingdom of heaven.
Galatians 6:8 For he that soweth to his flesh shall of the flesh reap corruption; but he that soweth to the Spirit shall of the Spirit reap life everlasting.
1 Corinthians 15:45 And so it is written, The first man Adam was made a living soul; the last Adam was made a quickening spirit.
Psalm 119:37 Turn away mine eyes from beholding vanity; and quicken thou me in thy way.
Psalm 119:88 Quicken me after thy lovingkindness; so shall I keep the testimony of thy mouth.
Psalm 119:93 I will never forget thy precepts: for with them thou hast quickened me.
Psalm 119:50 This is my comfort in my affliction: for thy word hath quickened me.
Psalm 119:156 Great are thy tender mercies, O LORD: quicken me according to thy judgments.
Psalm 36:6 Thy righteousness is like the great mountains; thy judgments are a great deep: O LORD, thou preservest man and beast.
2 Timothy 2:12 if we deny him, he also will deny us:
2 Corinthians 13:8 For we can do nothing against the truth, but for the truth.
Habakkuk 2:14 For the earth shall be filled with the knowledge of the glory of the LORD, as the waters cover the sea.
Proverbs 18:1 Through desire a man, having separated himself, seeketh and intermeddleth with all wisdom.
James 4:8 Draw nigh to God, and he will draw nigh to you.
Proverbs 2:6 For the LORD giveth wisdom: out of his mouth cometh knowledge and understanding.
James 1:5 If any of you lack wisdom, let him ask of God, that giveth to all men liberally, and upbraideth not; and it shall be given him.
James 1:17 Every good gift and every perfect gift is from above, and cometh down from the Father of lights, with whom is no variableness, neither shadow of turning.
Proverbs 16:16 How much better is it to get wisdom than gold!
Proverbs 24:5 A wise man is strong;
2 Samuel 3:1 but David waxed stronger and stronger,
1 Chronicles 11:9 for the LORD of hosts was with him.
Romans 4:6 Even as David also describeth the blessedness of the man, unto whom God imputeth righteousness without works, 7Saying, Blessed are they whose iniquities are forgiven, and whose sins are covered. 8Blessed is the man to whom the Lord will not impute sin.
Zechariah 12:10 And I will pour upon the house of David, and upon the inhabitants of Jerusalem, the spirit of grace and of supplications:
Philippians 4:6 Be careful for nothing; but in every thing by prayer and supplication with thanksgiving let your requests be made known unto God.
James 5:16 The effectual fervent prayer of a righteous man availeth much.
Colossians 3:17 And whatsoever ye do in word or deed, do all in the name of the Lord Jesus, giving thanks to God and the Father by him.
Mark 16:17 And these signs shall follow them that believe; In my name shall they cast out devils;
Proverbs 21:30 There is no wisdom nor understanding nor counsel against the LORD.
1 Timothy 1:17 the only wise God,
Isaiah 9:6 Wonderful, Counsellor, The mighty God, The everlasting Father, The Prince of Peace.
Isaiah 26:3 Thou wilt keep him in perfect peace, whose mind is stayed on thee:
James 3:18 And the fruit of righteousness is sown in peace of them that make peace.
Revelation 5:5 behold, the Lion of the tribe of Juda, the Root of David, hath prevailed to open the book,
Isaiah 11:5 And righteousness shall be the girdle of his loins, and faithfulness the girdle of his reins.
For translaed version of this page click
on country flag
below!