Lion of Juda Ministries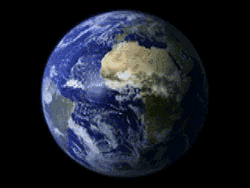 John 3:14 And as Moses lifted up the serpent in the wilderness, even so must the Son of man be lifted up:
Acts 5:31 Him hath God exalted with his right hand to be a Prince and a Saviour, for to give repentance to Israel, and forgivglasseness of sins.
Hello Believers in Jesus Christ and those that are seeking answers to today's ever changing world! God has given us the answer to all that is happening in this world today! Jesus is the light! Acts 26:18 To open their eyes, and to turn them from darkness to light, and from the power of Satan unto God, that they may receive forgiveness of sins, and inheritance among them which are sanctified by faith that is in me. This page is dedicated to informing those who want to know what is taking place in this World and how it applies to your life, for the Believer and Unbeliever alike. There is only one Truth! Jesus and his Word. Hebrews 12:2 Looking unto Jesus the author and finisher of our faith; The Holy Scriptures have in them th e answers to life's most pressing questions! Proverbs 24:5 A wise man is strong; yea, a man of knowledge increaseth strength. I hope with God's help to increase the knowledge of those that choose to be informed! James 3:17 But The wisdom that is from above is first pure, then peaceable, gentle, and easy to be entreated, full of mercy and good fruits, without partiality, and without hypocrisy. All Glory, Honor, Power and Praise to my Father in Heaven! May God Bless and open your eyes to the way of Truth! Wayne
John 8:32 And ye shall know the truth, and the truth shall make you free.
John 4:44 For Jesus himself testified, that a prophet hath no honour in his own country.
Mark 6:4 A prophet is not without honour, but in his own country, and among his own kin, and in his own house.
James 1:5 If any of you lack wisdom, let him ask of God, that giveth to all men liberally, and upbraideth not; and it shall be given him.
Genesis 1:29 And God said, Behold, I have given you every herb bearing seed, which is upon the face of all the earth, and every tree, in the which is the fruit of a tree yielding seed; to you it shall be for meat.
1 Timothy 4:1-5 Now the Spirit speaketh expressly, that in the latter times some shall depart from the faith, giving heed to seducing spirits, and doctrines of devils; Speaking lies in hypocrisy having their conscience seared with a hot iron; Forbidding to marry, and commanding to abstain from meats, which God hath created to be received with thanksgiving of them which believe and know the truth. For every creature of God is good, and nothing to be refused, if it be received with thanksgiving: For it is sanctified by the word of God and prayer.
2 Timothy 3:16 All scripture is given by inspiration of God, and is profitable for doctrine, for reproof, for correction, for instruction in righteousness: 17That the man of God may be perfect, thoroughly furnished unto all good works.
1 Corinthians 15:57 But thanks be to God, which giveth us the victory through our Lord Jesus Christ.
Luke 9:60 Let the dead bury their dead: but go thou and preach the kingdom of God.
Galatians 6:8 For he that soweth to his flesh shall of the flesh reap corruption;
Matthew 7:13 Enter ye in at the strait gate: for wide is the gate, and broad is the way, that leadeth to destruction, and many there be which go in thereat:
Revelation 18:2 every foul spirit, and a cage of every unclean and hateful bird.
Psalm 34:2 My soul shall make her boast in the Lord: the humble shall hear thereof, and be glad.
1 Timothy 4:8 For bodily exercise profiteth little: but godliness is profitable unto all things, having promise of the life that now is, and of that which is to come.
Genesis 9:3 Every moving thing that liveth shall be meat for you; even as the green herb have I given you all things.
Ezekiel 47:12 and the fruit thereof shall be for meat, and the leaf thereof for medicine.
John 17:17 Sanctify them through thy truth: thy word is truth.
Romans 18:1 For the wrath of God is revealed from heaven against all ungodliness and unrighteousness of men, who hold the truth in unrighteousness; 19Because that which may be known of God is manifest in them; for God hath shewed it unto them. 20For the invisible things of him from the creation of the world are clearly seen, being understood by the things that are made, even his eternal power and Godhead; so that they are without excuse: 21Because that, when they knew God, they glorified him not as God, neither were thankful;
1 Timothy 4:4 For every creature of God is good, and nothing to be refused, if it be received with thanksgiving: 5For it is sanctified by the word of God and prayer. 6If thou put the brethren in remembrance of these things, thou shalt be a good minister of Jesus Christ,
2 Corinthians 4:5 For we preach not ourselves, but Christ Jesus the Lord;
Psalm 119:45 And I will walk at liberty: for I seek thy precepts.
Isaiah 6:4 and the house was filled with smoke.
Psalm 23:5 Thou preparest a table before me in the presence of mine enemies:
Revelation 18:23 for thy merchants were the great men of the earth; for by thy sorceries were all nations deceived.
Revelation 18:3 and the merchants of the earth are waxed rich through the abundance of her delicacies.
Psalm 21:8 Thine hand shall find out all thine enemies: thy right hand shall find out those that hate thee.
Luke 13:13 And ye shall be hated of all men for my name's sake.
Isaiah 53:3 He is despised and rejected of men;
1 Peter 4:14 If ye be reproached for the name of Christ, happy are ye; for the spirit of glory and of God resteth upon you: on their part he is evil spoken of, but on your part he is glorified.
John 7:18 He that speaketh of himself seeketh his own glory: but he that seeketh his glory that sent him, the same is true, and no unrighteousness is in him.
Romans 11:29 For the gifts and calling of God are without repentance.
Romans 8:9 Now if any man have not the Spirit of Christ, he is none of his.
John 12:43 For they loved the praise of men more than the praise of God.
1 John 4:4 greater is he that is in you, than he that is in the world.
Colossians 3:16 Let the word of Christ dwell in you richly in all wisdom; teaching and admonishing one another in psalms and hymns and spiritual songs, singing with grace in your hearts to the Lord.
Psalm 4:7 Thou hast put gladness in my heart, more than in the time that their corn and their wine increased.
Hebrews 12:2 Looking unto Jesus the author and finisher of our faith; who for the joy that was set before him endured the cross,
Hebrews 6:10 For God is not unrighteous to forget your work and labour of love, which ye have shewed toward his name, in that ye have ministered to the saints, and do minister.
1 Corinthians 1:18 For the preaching of the cross is to them that perish foolishness; but unto us which are saved it is the power of God.
Hebrews 10:39 But we are not of them who draw back unto perdition; but of them that believe to the saving of the soul.
Ephesians 1:13 In whom ye also trusted, after that ye heard the word of truth, the gospel of your salvation: in whom also after that ye believed, ye were sealed with that holy Spirit of promise,
Hebrews 6:18 That by two immutable things, in which it was impossible for God to lie, we might have a strong consolation, who have fled for refuge to lay hold upon the hope set before us:
Philippians 3:14 I press toward the mark for the prize of the high calling of God in Christ Jesus.
Acts 17:28 For in him we live, and move, and have our being;
Romans 8:29 For whom he did foreknow, he also did predestinate to be conformed to the image of his Son,
2 Corinthians 3:18 But we all, with open face beholding as in a glass the glory of the Lord, are changed into the same image from glory to glory, even as by the Spirit of the Lord.
James 1:23 For if any be a hearer of the word, and not a doer, he is like unto a man beholding his natural face in a glass: 24For he beholdeth himself, and goeth his way, and straightway forgetteth what manner of man he was.
Ephesians 2:10 For we are his workmanship, created in Christ Jesus unto good works, which God hath before ordained that we should walk in them.
Matthew 15:11 Not that which goeth into the mouth defileth a man;
2 Corinthians 11:7 Have I committed an offence in abasing myself that ye might be exalted, because I have preached to you the gospel of God freely?
1 Corinthians 13:8 Charity never faileth:
Hebrews 13:8 Jesus Christ the same yesterday, and to day, and for ever.
Revelation 5:5 behold, the Lion of the tribe of Juda, the Root of David, hath prevailed to open the book,
Isaiah 11:5 And righteousness shall be the girdle of his loins, and faithfulness the girdle of his reins.
For translaed version of this page click
on country flag
below!