Lion of Juda Ministries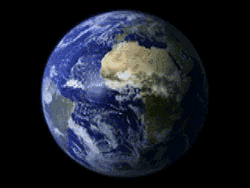 John 3:14 And as Moses lifted up the serpent in the wilderness, even so must the Son of man be lifted up:
Acts 5:31 Him hath God exalted with his right hand to be a Prince and a Saviour, for to give repentance to Israel, and forgiveness of sins.
Hello Believers in Jesus Christ and those that are seeking answers to today's ever changing world! God has given us the answer to all that is happening in this world today! Jesus is the light! Acts 26:18 To open their eyes, and to turn them from darkness to light, and from the power of Satan unto God, that they may receive forgiveness of sins, and inheritance among them which are sanctified by faith that is in me. This page is dedicated to informing those who want to know what is taking place in this World and how it applies to your life, for the Believer and Unbeliever alike. There is only one Truth! Jesus and his Word. Hebrews 12:2 Looking unto Jesus the author and finisher of our faith; The Holy Scriptures have in them th e answers to life's most pressing questions! Proverbs 24:5 A wise man is strong; yea, a man of knowledge increaseth strength. I hope with God's help to increase the knowledge of those that choose to be informed! James 3:17 But The wisdom that is from above is first pure, then peaceable, gentle, and easy to be entreated, full of mercy and good fruits, without partiality, and without hypocrisy. All Glory, Honor, Power and Praise to my Father in Heaven! May God Bless and open your eyes to the way of Truth! Wayne
John 8:32 And ye shall know the truth, and the truth shall make you free.
John 4:44 For Jesus himself testified, that a prophet hath no honour in his own country.
Mark 6:4 A prophet is not without honour, but in his own country, and among his own kin, and in his own house.
James 1:5 If any of you lack wisdom, let him ask of God, that giveth to all men liberally, and upbraideth not; and it shall be given him.
Genesis 1:29 And God said, Behold, I have given you every herb bearing seed, which is upon the face of all the earth, and every tree, in the which is the fruit of a tree yielding seed; to you it shall be for meat.
1 Timothy 4:1-5 Now the Spirit speaketh expressly, that in the latter times some shall depart from the faith, giving heed to seducing spirits, and doctrines of devils; Speaking lies in hypocrisy having their conscience seared with a hot iron; Forbidding to marry, and commanding to abstain from meats, which God hath created to be received with thanksgiving of them which believe and know the truth. For every creature of God is good, and nothing to be refused, if it be received with thanksgiving: For it is sanctified by the word of God and prayer.
2 Timothy 3:16 All scripture is given by inspiration of God, and is profitable for doctrine, for reproof, for correction, for instruction in righteousness: 17That the man of God may be perfect, thoroughly furnished unto all good works.
1 Corinthians 15:57 But thanks be to God, which giveth us the victory through our Lord Jesus Christ.
Luke 9:60 Let the dead bury their dead:
John 3:6 That which is born of the flesh is flesh; and that which is born of the Spirit is spirit.
Romans 12:19 for it is written, Vengeance is mine; I will repay, saith the Lord.
2 Corinthians 10:16 And having in a readiness to revenge all disobedience, when your obedience is fulfilled.
Matthew 10:36 And a man's foes shall be they of his own household.
Galatians 3:1 who hath bewitched you, that ye should not obey the truth,
Romans 3:4 let God be true, but every man a liar;
Psalm 119:160 Thy word is true from the beginning:
Revelation 19:11 Faithful and True, and in righteousness he doth judge and make war.
Isaiah 11: 4 and he shall smite the earth: with the rod of his mouth, and with the breath of his lips shall he slay the wicked.
Hebrews 4:12 For the word of God is quick, and powerful, and sharper than any twoedged sword, piercing even to the dividing asunder of soul and spirit, and of the joints and marrow, and is a discerner of the thoughts and intents of the heart.
1 Timothy 5:15 For some are already turned aside after Satan.
1 Peter 1:25 But the word of the Lord endureth for ever.
Psalm 51:12 Restore unto me the joy of thy salvation; and uphold me with thy free spirit.
Zechariah 12:10 the spirit of grace and of supplications:
2 Corinthians 12:9 Most gladly therefore will I rather glory in my infirmities, that the power of Christ may rest upon me.
1 Corinthians 15:45 And so it is written, The first man Adam was made a living soul; the last Adam was made a quickening spirit.
Hebrews 9:14 How much more shall the blood of Christ, who through the eternal Spirit offered himself without spot to God, purge your conscience from dead works to serve the living God?
2 Timothy 4:2 Preach the word; be instant in season, out of season; reprove, rebuke, exhort with all long suffering and doctrine.
Proverbs 31:30 Favour is deceitful, and beauty is vain: but a woman that feareth the Lord, she shall be praised.
Psalm 111:10 The fear of the Lord is the beginning of wisdom:
Matthew 10:28 And fear not them which kill the body, but are not able to kill the soul: but rather fear him which is able to destroy both soul and body in hell.
Psalm 19:9 The fear of the Lord is clean, enduring for ever:
Isaiah 54:17 No weapon that is formed against thee shall prosper; and every tongue that shall rise against thee in judgment thou shalt condemn. This is the heritage of the servants of the Lord, and their righteousness is of me, saith the Lord.
Galatians 3:22 But the scripture hath concluded all under sin, that the promise by faith of Jesus Christ might be given to them that believe.
2 Timothy 3:16 All scripture is given by inspiration of God, and is profitable for doctrine, for reproof, for correction, for instruction in righteousness:
Hebrews 12:2 Looking unto Jesus the author and finisher of our faith;
2 Corinthians 1:20 For all the promises of God in him are yea, and in him Amen, unto the glory of God by us.
1 Timothy 4:4 For every creature of God is good, and nothing to be refused, if it be received with thanksgiving:
James 1:17 Every good gift and every perfect gift is from above, and cometh down from the Father of lights, with whom is no variableness, neither shadow of turning.
Malachi 3:6 For I am the Lord, I change not;
Hebrews 13:8 Jesus Christ the same yesterday, and to day, and for ever.
1 John 5:7 For there are three that bear record in heaven, the Father, the Word, and the Holy Ghost: and these three are one.
Colossians 3:1 If ye then be risen with Christ, seek those things which are above,
Matthew 6:33 But seek ye first the kingdom of God, and his righteousness;
Matthew 12:23 He that is not with me is against me; and he that gathereth not with me scattereth abroad.
Isaiah 59:8 The way of peace they know not;
Galatians 6:7 Be not deceived; God is not mocked: for whatsoever a man soweth, that shall he also reap.
Psalm 2:1 Why do the heathen rage, and the people imagine a vain thing? 2The kings of the earth set themselves, and the rulers take counsel together, against the LORD, and against his anointed, saying, 3Let us break their bands asunder, and cast away their cords from us. 4He that sitteth in the heavens shall laugh: the LORD shall have them in derision.
1 Peter 2:9 But ye are a chosen generation, a royal priesthood, an holy nation, a peculiar people; that ye should shew forth the praises of him who hath called you out of darkness into his marvellous light;
Ephesians 5:8 For ye were sometimes darkness, but now are ye light in the Lord: walk as children of light:
Proverbs 3:31 Envy thou not the oppressor, and choose none of his ways.
Job 8:3 Doth God pervert judgment? or doth the Almighty pervert justice?
Matthew 5:10 Blessed are they which are persecuted for righteousness' sake: for theirs is the kingdom of heaven. 11Blessed are ye, when men shall revile you, and persecute you, and shall say all manner of evil against you falsely, for my sake. 12Rejoice, and be exceeding glad: for great is your reward in heaven: for so persecuted they the prophets which were before you.
1 Timothy 4:1 Now the Spirit speaketh expressly, that in the latter times some shall depart from the faith, giving heed to seducing spirits, and doctrines of devils; 2Speaking lies in hypocrisy; having their conscience seared with a hot iron; 3Forbidding to marry, and commanding to abstain from meats, which God hath created to be received with thanksgiving of them which believe and know the truth.
Revelation 18:23 for thy merchants were the great men of the earth; for by thy sorceries were all nations deceived.
1 Corinthians 10:29 for why is my liberty judged of another man's conscience?
Matthew 15:11 Not that which goeth into the mouth defileth a man;
Proverbs 28:22 He that hasteth to be rich hath an evil eye,
Proverbs 28:20 but he that maketh haste to be rich shall not be innocent.
1 Timothy 6:10 For the love of money is the root of all evil:
Job 36:13 But the hypocrites in heart heap up wrath:
Proverbs 23:5 Wilt thou set thine eyes upon that which is not? for riches certainly make themselves wings; they fly away as an eagle toward heaven.
1 Timothy 6:6 But godliness with contentment is great gain.
1 Timothy 6:8 And having food and raiment let us be therewith content.
Philippians 4:11 for I have learned, in whatsoever state I am, therewith to be content. 12I know both how to be abased, and I know how to abound: every where and in all things I am instructed both to be full and to be hungry, both to abound and to suffer need. 13I can do all things through Christ which strengtheneth me.
Ephesians 3:16 strengthened with might by his Spirit in the inner man;
Psalm 34:2 My soul shall make her boast in the Lord:
1 John 4:4 because greater is he that is in you, than he that is in the world.
Luke 17:21 Neither shall they say, Lo here! or, lo there! for, behold, the kingdom of God is within you.
John 14:27 Peace I leave with you, my peace I give unto you: not as the world giveth, give I unto you.
Romans 11:29 For the gifts and calling of God are without repentance.
Psalm 100:4 Enter into his gates with thanksgiving, and into his courts with praise:
1 Thessalonians 5:18 In every thing give thanks: for this is the will of God in Christ Jesus concerning you.
Matthew 5:44 Love your enemies, bless them that curse you, do good to them that hate you, and pray for them which despitefully use you, and persecute you;
Matthew 5:41 And whosoever shall compel thee to go a mile, go with him twain.
Romans 12:21 Be not overcome of evil, but overcome evil with good.
Romans 14:16 Let not then your good be evil spoken of:
Philippians 4:8 Finally, brethren, whatsoever things are true, whatsoever things are honest, whatsoever things are just, whatsoever things are pure, whatsoever things are lovely, whatsoever things are of good report; if there be any virtue, and if there be any praise, think on these things.
Romans 8:6 For to be carnally minded is death; but to be spiritually minded is life and peace.
Luke 24:49 endued with power from on high.
Romans 8:19 For the earnest expectation of the creature waiteth for the manifestation of the sons of God.
1 Corinthians 12:7 But the manifestation of the Spirit is given to every man to profit withal.
Ephesians 6:18 Praying always with all prayer and supplication in the Spirit,
Revelation 8:4 And the smoke of the incense, which came with the prayers of the saints,
2 Corinthians 13:8 For we can do nothing against the truth, but for the truth.
1 John 2:27 But the anointing which ye have received of him abideth in you, and ye need not that any man teach you: but as the same anointing teacheth you of all things, and is truth,
Matthew 23:9 And call no man your father upon the earth: for one is your Father, which is in heaven.
Luke 11:2 Our Father which art in heaven, Hallowed be thy name. Thy kingdom come. Thy will be done, as in heaven, so in earth.
Romans 8:14 For as many as are led by the Spirit of God, they are the sons of God.
Philippians 2:15 That ye may be blameless and harmless, the sons of God,
2 Corinthians 13:5 Know ye not your own selves, how that Jesus Christ is in you,
John 15:20 Remember the word that I said unto you, The servant is not greater than his lord. If they have persecuted me, they will also persecute you; if they have kept my saying, they will keep yours also.
Psalm 10:2 The wicked in his pride doth persecute the poor:
Matthew 10:16 be ye therefore wise as serpents, and harmless as doves.
Luke 6:29 And unto him that smiteth thee on the one cheek offer also the other;
Romans 8:36 As it is written, For thy sake we are killed all the day long; we are accounted as sheep for the slaughter.
2 Timothy 1:7 For God hath not given us the spirit of fear; but of power, and of love, and of a sound mind.
Galatians 5:1 Stand fast therefore in the liberty wherewith Christ hath made us free, and be not entangled again with the yoke of bondage.
1 Timothy 5:18 For the scripture saith, thou shalt not muzzle the ox that treadeth out the corn. And, The labourer is worthy of his reward.
Ecclesiastes 5:8 If thou seest the oppression of the poor, and violent perverting of judgment and justice in a province, marvel not at the matter: for he that is higher than the highest regardeth; and there be higher than they.
Proverbs 15:3 The eyes of the Lord are in every place, beholding the evil and the good.
2 Timothy 2:22 but follow righteousness, faith, charity, peace, with them that call on the Lord out of a pure heart.
1 Corinthians 14:1 Follow after charity, and desire spiritual gifts, but rather that ye may prophesy.
Matthew 10:41 He that receiveth a prophet in the name of a prophet shall receive a prophet's reward; and he that receiveth a righteous man in the name of a righteous man shall receive a righteous man's reward.
Hebrews 12:25 See that ye refuse not him that speaketh. For if they escaped not who refused him that spake on earth, much more shall not we escape, if we turn away from him that speaketh from heaven:
Revelation 19:10 for the testimony of Jesus is the spirit of prophecy.
Hebrews 6:7 For the earth which drinketh in the rain that cometh oft upon it, and bringeth forth herbs meet for them by whom it is dressed, receiveth blessing from God:
1 John 2:22 He is antichrist, that denieth the Father and the Son.
Hebrew 10:39 But we are not of them who draw back unto perdition; but of them that believe to the saving of the soul.
Revelation 21:8 But the fearful, and unbelieving, and the abominable, and murderers, and whoremongers, and sorcerers, and idolaters, and all liars, shall have their part in the lake which burneth with fire and brimstone: which is the second death.
Matthew 10:38 And he that taketh not his cross, and followeth after me, is not worthy of me.
Romans 14:8 For whether we live, we live unto the Lord; and whether we die, we die unto the Lord: whether we live therefore, or die, we are the Lord's.
2 Timothy 2:3 Thou therefore endure hardness, as a good soldier of Jesus Christ.
Isaiah 9:7 Of the increase of his government and peace there shall be no end,
Psalm 22:23 Ye that fear the Lord, praise him;
Psalm 25:12 What man is he that feareth the Lord? him shall he teach in the way that he shall choose.
Romans 14:17 For the kingdom of God is not meat and drink; but righteousness, and peace, and joy in the Holy Ghost.
Acts 17:28 For in him we live, and move, and have our being;
1 Peter 1:23 Being born again, not of corruptible seed, but of incorruptible, by the word of God, which liveth and abideth for ever.
Mark 3:35 For whosoever shall do the will of God, the same is my brother, and my sister, and mother.
Revelation 5:5 behold, the Lion of the tribe of Juda, the Root of David, hath prevailed to open the book,
Isaiah 11:5 And righteousness shall be the girdle of his loins, and faithfulness the girdle of his reins.
For translaed version of this page click
on country flag
below!