Jeremiah 10:2 Thus saith the LORD, Revelation 1:18 he that liveth, Isaiah 9:6 The Prince of Peace. Jeremiah 10:2 Learn not the way of the heathen, Matthew 12:30 He that is not with me is against me; Revelation 17:5 MYSTERY, BABYLON THE GREAT, THE MOTHER OF HARLOTS AND ABOMINATIONS OF THE EARTH. Matthew 24:6 wars and rumours of wars:
([Saints See: McConnell defends Bush policy on Iraq, says mission is a success - Sen. Mitch McConnell said yesterday that the U.S. mission in Iraq is "already a success story"
In a defense of President Bush, McConnell, R-Ky., lumped the Iraq conflict into the broader war on terror and said U.S. military strikes in Afghanistan and Iraq helped protect America from further attacks by killing, capturing or disrupting terrorists. (Luke 6:39 Can the blind lead the blind?) Democratic state Rep. Mike Weaver, who is running for Congress in Kentucky's 2nd District, said such declarations of success are premature. Weaver, a retired Army colonel who served two tours of duty in Vietnam, said Iraq is plagued by high unemployment, crumbling infrastructure and sectarian conflict that could turn into civil war. "A success story is if we had solved all those problems, but we haven't solved those problems yet," Weaver said by telephone. "And I'm not sure we can solve it for them." ][See: Iraqis protest as goverment hikes fuel prices - Angry Iraqis staged protests across the country on Monday after the government raised fuel prices as much as threefold in a bid to revive the economy. Hundreds of demonstrators marched through the streets of Najaf, Kerbala, Sulaimaniya and other towns following the decision, which pushed up the price of fuel for cooking and heating as well as petrol Premium gasoline rose by 200 percent while diesel jumped by the same amount. Regular gasoline rose by 150 percent and bottled household gas by 100 percent. With the oil sector still struggling, the government is spending $6 billion a year to import oil products from other countries.
It is under pressure from the World Bank to cut subsidies which keep prices down. (It just proves that the devils do not want you to have cheap gasoline) The government says it hopes to raise $500 million through the price increase. But for Iraqis, facing a daily dose of violence and high unemployment,[70%] the reforms are likely to cut deep, and are galling in a country that sits on an ocean of oil.
"The whole world is taking Iraq's petrol for nothing while the government is raising the prices paid by the poor miserable Iraqi people,"(Ecclesiastes 5:8 If thou seest the oppression of the poor, John 10:10 The thief cometh not, but for to steal, and to kill, and to destroy: I am come that they might have life, and that they might have it more abundantly.) Baghdad taxi driver Saad Alwan Hussain said as he leaned out of the window of his car in central Baghdad. Hikmat Ibrahim Abbosh, a 39-year-old print worker, said: "We woke up this morning and heard fuel prices had increased. The government wants us to be like neighbouring countries, so why don't they provide us with the things they have so we can live the way they do?" "If the government faces a deficit, it should think of other ways to remedy it and shouldn't place another burden on our shoulders," said Hassan Jarrallah, a 40-year-old taxi driver. "I don't know how they could do this." ][See: Transplant, weapons projects funded...Defense bill has Kentucky impact - In all, Kentucky and Indiana lawmakers secured about $168 million for their states in the fiscal 2006 spending measure, which cleared the Senate late Wednesday. The bill now goes to President Bush. "The federal money will allow Kentuckians to conduct important defense-related research and production activities to benefit our troops at home and abroad,"
Sen. Mitch McConnell, R-Ky., said in a statement. Rep. Hal Rogers, R-5th District, obtained almost $4 million for the Kentucky National Guard's Counter-Drug Program, which combats the cultivation and sale of marijuana in Southern and Eastern Kentucky. McConnell set aside a separate $2.52 million for the Guard's anti-marijuana activities in the Daniel Boone National Forest.) Genesis 9:3 Every moving thing that liveth shall be meat for you; even as the green herb have I given you all things.
Revelation 18:3 the merchants of the earth are waxed rich through the abundance of her delicacies. 1 Timothy 6:10 For the love of money is the root of all evil: Mark 4:22 For there is nothing hid, which shall not be manifested; Matthew 6:24 Ye cannot serve God and mammon. (See: Pizza tycoon wedges into politics - Republicans have traditionally relied on gun owners, pro-life activists and anti-tax crusaders, among others, to win elections. Now they can count pizza kings in their corner, too.
John Schnatter, Papa John's founder and chief executive officer, has given to Republicans in Kentucky, where the chain is based. $5,000 to the state GOP,
$1,500 to Rep. Anne Northup [War veteran to challenge Anne Northup for 3rd District...An Iraq war veteran unhappy with President Bush's handling of the conflict said Wednesday that he plans to challenge U.S. Rep. Anne Northup, a close Bush ally.] and $250 to Sen. Jim Bunning in 2000;
and $1,000 to Sen. Mitch McConnell in 2002, Federal Election Commission (FEC) records show.][Norman Solomon: A New Phase of Bright Spinning Lies About Iraq - By continuing to fortify large military bases in Iraq -- and by continuing to escalate an air war there courtesy of U.S. taxpayers but largely outside the U.S. media frame -- the White House is determined to exploit every weakness and contradiction of antiwar sentiment inside the United States. There's a lot for the pro-war propagandists to exploit. American opponents of this war often emphasize the deaths and injuries of U.S. troops and the anguish of loved ones at home. At the same time, to whatever extent it's a conscious strategy or a genuine nationalistic form of narcissism, Americans who denounce the war commonly seem to be playing to a media gallery that can easily acknowledge the importance of American lives -- but downplays the loss of Iraqi lives unless those tragedies can be pinned on enemies of the U.S. occupation. What's on the horizon for 2006 is that the Bush administration will strive to put any real or imagined reduction of U.S. occupation troop levels in the media spotlight. Meanwhile, the Pentagon will use massive air power in Iraq. It's a process already underway, as independent journalist Dahr Jamail -- who worked on the ground in Iraq for more than eight months of the U.S. occupation -- pointed out in a mid-December article titled "An Increasingly Aerial Occupation." As he put it: "The American media continues to ignore the increasingly devastating air war being waged in Iraq against an ever more belligerent Iraqi resistance -- and, as usual, Iraqi civilians continue to bear the largely unreported brunt of the bombing." Yes, we should demand swift withdrawal of U.S. troops from Iraq. But, at this point, to do so without also demanding an end to U.S. bombing of Iraq is to fall into a trap laid by the war makers in Washington.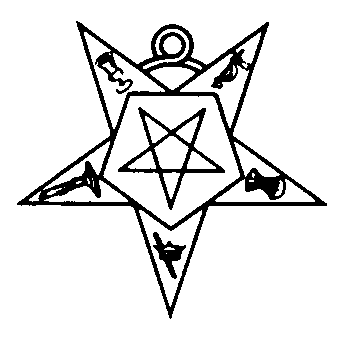 This kind of thing has happened before -- with devastating results for people trying to survive a Pentagon air war that was receiving little U.S. media attention.
The Nixon administration was eager to divert attention from the slaughter in Southeast Asia to peace talks in Paris -- and to the gradual withdrawal of U.S. troops from Vietnam over a period of more than three years. In general the networks were all too willing to oblige. The negotiations and withdrawals served as diversions from bloody facts of the continuing war. The tonnage of U.S. bombing actually increased -- while the networks' focus moved away from the ongoing bloodshed. Those who die under U.S. bombs will rarely make the TV network news or the newspapers back in the United States.]) Job 36:13 the hypocrites in heart 1 Timothy 4:2 having their conscience seared with a hot iron; 1 Timothy 4:3 Forbidding to marry,
and commanding to abstain from meats, Ezekiel 47:12 medicine. 1 Timothy 4:3 which God hath created 2 Corinthians 13:8 For we can do nothing against the truth, but for the truth.
John 17:17 Sanctify them through thy truth: thy word is truth. 1 John 2:22 He is antichrist, that denieth the Father and the Son. 1 John 5:7 For there are three that bear record in heaven, the Father, the Word, and the Holy Ghost: and these three are one. John 17:11 Holy Father, 1 John 5:8 And there are three that bear witness in earth,
the Spirit, and the water, and the blood: and these three agree in one. Hebrews 13:3 Remember them that are in bonds, Colossians 2:21 Touch not; taste not; handle not; Hebrews 13:3 as bound with them; 1 Timothy 4:1 doctrines of devils; Proverbs 3:31 Envy thou not the oppressor, Revelation 13:17 that no man might buy or sell, Proverbs 3:31 choose none of his ways. 1 Timothy 5:12 Having damnation,
To Translate this Page click

on flag

and enter
&

http://lionofjudaministries.tripod.com/learn_not.htm in website/URL address!