Genesis 9:3 Every moving thing that liveth shall be meat for you; even as the green herb have I given you all things.
Ticked teen rats out mom for pot plants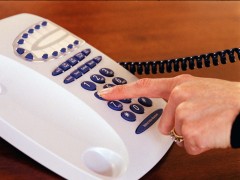 By Kitsap Sun Staff, Scripps Howard News Service national
April 11, 2008
BREMERTON, Wash. -- A 14-year-old boy upset that his mother threatened to send him to military school for skipping class later turned her in for growing marijuana.
A Kitsap County deputy went to the residence on NE Silver Springs Lane after the teenager called 911 emergency dispatchers and said his mother was growing pot, police reports said.
At the house, the teen told the deputy he was angry that his mom was trying to discipline him for skipping class and talking back, "and he decided to tell on his mother," the April 3 report said. (Luke 21:16 And ye shall be betrayed both by parents, and brethren, and kinsfolks, and friends;)
At first, the 34-year-old woman said she only smoked marijuana. She declined to let the deputy search her house further without a warrant, but then changed her mind.
"What the heck, you don't need a warrant. I'll show you," the deputy quoted the mother as saying.
In her closet, the deputy found 10 small marijuana plants. The mother said she was growing them for personal use. She also told the deputy she knows her own alleged lawbreaking is part of the problem with her son.
"It is tough to get her son to respect authority when he knows she breaks the law growing pot," the report said, quoting the mother. (1 Timothy 1:8 But we know that the law is good, if a man use it lawfully; 9Knowing this, that the law is not made for a righteous man, but for the lawless and disobedient, for the ungodly and for sinners, for unholy and profane, for murderers of fathers and murderers of mothers, for manslayers, 10For whoremongers, for them that defile themselves with mankind, for menstealers, for liars, for perjured persons, and if there be any other thing that is contrary to sound doctrine; Colossians 2:16 Let no man therefore judge you in meat, 1 Timothy 4:1 some shall depart from the faith, giving heed to seducing spirits, and doctrines of devils; 2Speaking lies in hypocrisy; [Saints See: You Can't Win the Drug War if Alcohol is Legal - Did you hear about this wild booze riot in Michigan? The massive unruly crowd hurled bottles at the cops, who had to launch tear gas grenades just to break the thing up. Pete Guither observed hilariously that no one ever throws bongs and rolling papers at police. He's right, they don't. Advocates for drug policy reform are fond of pointing out the hypocrisy of permitting limitless consumption of riot-inducing alcohol, while banning silly things like marijuana that make people draw pictures or eat nachos. And that's a legitimate point to make, as far as it goes. But it is rarely observed that the legality of alcohol, by its very nature, plays an important role in undermining other drug enforcement efforts. It's not a crime to be wasted as long as you found your buzz in a bottle not a bag, thus police have no authority to act simply because everyone in your house looks messed up. Instead, drug arrests happen primarily through the intrusive and time-consuming methods of sting operations and widespread consent searches. You can put bodies behind bars this way, but not nearly enough to win the war.][Saints See: Alcohol sales, violence link probed - New links between alcohol sales and violence will be investigated in New Zealand. A recently released Australian research has found increases in domestic violence in the home can be linked to new liquor licenses approved in surrounding neighbourhoods.] Galatians 5:22 But the fruit of the Spirit is love, joy, peace, longsuffering, gentleness, goodness, faith, 23Meekness, temperance: against such there is no law.)
Later, the son said he was concerned that he got his mother in trouble. But, as the deputy noted, "all he wanted was for her to get the message and do the right thing," the report said.
The woman was cooperative, the deputy wrote, and was not arrested.
Courtesy ScrippsNews
To Translate this Page click

on flag

and enter
&

http://lionofjuda.freehostia.com/news_page3937.htm in website/URL address!