Colossians 2:21 Touch not; taste not; handle not; Isaiah 10:1 Woe unto them that decree unrighteous decrees, and that write grievousness which they have prescribed; 2To turn aside the needy from judgment, and to take away the right from the poor of my people, that widows may be their prey, and that they may rob the fatherless!
Police mustn't profit from the citizens

By Ronald Fraser
September 29, 2008
(Note: Saints this post is a reprint but with updated statistics for Pennsylvania instead of Alabama, Arizona, Florida, New York or Ohio so the end of the story about Donald Scott will be familiar. To view the same story with the statistics for those states follow the link for each state.)
On the streets, where illegal drugs are still easy to get at affordable prices, Pennsylvania's police chiefs are losing the decades-long drug war but, ironically, back in their precinct headquarters, many of these officers depend on drug raids to fatten their operating budgets. While the drug trade still enriches the bad guys, police chiefs now get a piece of the action.
Many states, wary of overzealous police departments, require that the proceeds from seized assets be used for education or other non-police purposes. But the 1984 federal Comprehensive Crime Control Act, a turning point in America's war on drugs, is a way to get around these state laws. State and local police departments, working with U.S. agents, "federalize" money and property seized during local drug raids. The federal government gets at least 20 percent of the seized assets, but the feds give back up to 80 percent of the seizure - now exempt from state law - to state and local police agencies.
According to federal statistics, the share going to Pennsylvania law enforcement agencies went from $4.4 million in 2000 to $10.3 million in 2007. Nationally, state and local agencies collected $416 million in 2007, up from $212 million in 2000.
Not all police departments ride this drug raid gravy train, but those that do profit handsomely. In 2007, the Montgomery County District Attorney took in $464,000, and the Delaware County District Attorney's office collected $44,000.
At the state level, in 2000 the Pennsylvania State Police took in $674,000, but boosted that to $1.7 million seven years later, and the Pennsylvania Office of Attorney General was also busy, going from $207,000 to $1 million from 2000 to 2007.
Surprisingly, property owners need not be charged with a crime for their property to be taken. The property itself, however remotely associated with the drug trade, has, under civil forfeiture laws, "committed" a crime and can be seized. (Matthew 15:11 Not that which goeth into the mouth defileth a man; [Saints See: Heart surgeon arrested after cops find drugs, guns and cash at home - A Stockton heart surgeon and his son appeared together Friday in court for arraignment on felony drug charges two days after narcotics officers searched their Lake Lincoln neighborhood home, finding cash, guns and 120 marijuana plants. A judge released John Overton Sr., 67, on his own recognizance, and bail was set at $150,000 for his 28-year-old son, John Overton Jr. Bail also was set at $50,000 for 22-year-old Desiree Gayagoy.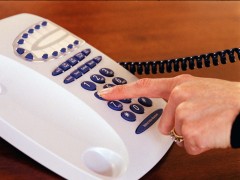 Officers made the arrest Wednesday after neighbors complained of a strong marijuana odor. The younger Overton at first refused officers entry, so they returned with a search warrant and found the marijuana plants, $2,573 in cash, two Glock handguns and a 12-gauge shotgun. The elder Overton was at his medical office when police searched the home in the 3600 block of Monitor Circle, attorneys said in court. All three defendants were charged with cultivating marijuana, possession of marijuana for sale and child endangerment. The child endangerment charge was filed because Gayagoy's 2 1/2-month-old son was in the home. The infant is now in protective custody. Attorney Mark Sollitt said the younger Overton rented a room from his father and has a medical marijuana permit.] Colossians 2:16 Let no man therefore judge you in meat, [Saints See: Cicero sets dismissal hearing date for police commander in marijuana case - The Town of Cicero moved one step closer Thursday to firing a police commander who authorities said had marijuana in his car when he was pulled over in Chicago last January. The town's Police Board rejected Wesley Scott's request to dismiss a complaint seeking his firing for conduct unbecoming an officer and set a Dec. 3 hearing date for the complaint.
(Photo: Cicero Police Cmdr. Wesley Scott (center) is sworn in with two other new town police commanders in June 2005.) Chicago police pulled Scott over Jan. 27 for failing to stop at a stop sign, officials said. Police said he had a burned marijuana cigarette in the car and 4.6 grams of the drug in a bag on top of his console. He was charged with misdemeanor marijuana possession, but the charge was dropped May 7 after he completed a drug school diversion program in Cook County. Immediately after his arrest, Cicero officials put Scott on paid leave from his $80,000 position.
Town officials ordered Scott to take a hair follicle drug test, but he was given a urine test instead, a mistake that wasn't discovered until test results showed he had passed it. Town officials immediately ordered him to take a hair follicle test, which can detect drugs in a person's system going back several weeks. Cicero officials had declined to reveal the results of that test, but on Thursday officials said it "was neither negative nor positive. It was inconclusive because Scott did not have a sufficient quantity of hair to test."][Saints See: Cops Employing Robbers...Did police misconduct lead to another fatal marijuana raid? - Ryan Frederick, the 29-year-old Chesapeake, Virginia man facing capital murder charges after shooting and killing a police officer during a nighttime drug raid on his home, was back in court for a preliminary hearing earlier this month. What came out at the hearing may be the beginning of the unraveling of the state's case against him. Frederick has said he was asleep in preparation for an early shift when police raided his home at 8:30 p.m. on January 24. According to search warrant affidavits, officers were acting on a tip from an informant that Frederick was running a major marijuana growing operation in his garage. The raid turned up only a misdemeanor amount of the drug—about a third of an ounce.
Frederick has said in interviews and in letters to his family that he was awoken by his dogs barking at the intruders, then heard the sound of someone breaking down his front door. He says he grabbed his handgun and ran to his living room, where he saw that the bottom panel of his door and been busted out and saw someone reaching up through the broken panel toward the door handle. Frederick says that's when he fired, striking and killing Det. Jarrod Shivers. Police and prosecutors counter that Frederick fired through the door, hitting Det. Shivers as he was standing on Frederick's front lawn. Police say they announced themselves before attempting to enter Frederick's home. Frederick and at least two neighbors say they heard no announcement. Frederick's case is only one recent example of the inherent danger and disproportionate absurdity of using violent, forced-entry police tactics to serve nonviolent drug warrants. This raid on a man with no prior criminal record left a police officer dead, his wife widowed, and his children without a father, while effectively ruining Ryan Frederick's life. He's facing one count of capital murder for the shooting of Shivers, a felony drug distribution charge, and a charge of using a weapon during the commission of a drug crime.] 1 Timothy 1:8 But we know that the law is good, if a man use it lawfully;)
For example, a motel is seized because drugs were traded on the premises despite the owners' extensive efforts to prevent such activity. Boats and airplanes damaged beyond repair during fruitless searches for drugs go uncompensated by the government. Cash is seized only to be returned years later after the owner is forced into a long and costly legal battle.
One study reports 40 percent of the nation's local police agencies are dependent on seized assets as a necessary budgetary supplement. Why is this bad news?
First, years ago, the primary reason police seized assets was to break up illegal drug supply lines. Today, however, that original goal has been largely replaced by self-serving budgetary considerations. Citizens can now legitimately ask why their local police force conducts drug raids. Is it to rid the town of drugs - or are the raids an easy source of extra income that harms innocent people along the way? ([Saints See: Search and Seizure: Florida Defense Attorneys Challenge Drug Dog "Hits" - Defense attorneys in Florida's Sarasota and Manatee counties are challenging the reliability of drug dog "hits" in drug possession and trafficking cases. So far, the tactic has produced mixed results. Drug-sniffing dogs are increasingly used in traffic stops. Thanks to the US Supreme Court, which bizarrely ruled that a drug dog search is not a search, no search warrant or probable cause is needed for police to sic the dogs on unwary travelers.
Controlled by a police handler, the drug dogs typically circle the vehicle once or twice and "alert" their handlers if they smell drugs. That "alert" then constitutes probable cause for a warrantless search of the vehicle. But some drug dogs are just too good to be believed. In one case reported by the Tampa Tribune, a now-retired drug dog named Talon "alerted" on every single vehicle he sniffed during a four-month period -- even though drugs were found in less than half of them. Such results call into question the dog's reliability and can result in a successful motion to suppress the evidence in drug cases, usually leading to the dismissal of charges. That's what happened in a recent Manatee County case. Circuit Judge Johnes Riva said in a ruling the dog's record of false "hits" gave her no choice but to throw out the evidence in a drug case.
[Photo: Some other big fans of sniffer dogs] But another drug dog, Zuul, who belongs to the Sarasota County Sheriff's Office, fared better in court recently. Even though, like Talon, Zuul "hit" on almost every car he sniffed even though no drugs were found in half of them, Sarasota County Circuit Court Judge Charles Roberts ruled that his nose was reliable enough to justify searching vehicles. Roberts bought prosecutors' and deputies' arguments that in every case where Zuul "alerted," either drugs were found or people in the vehicle admitted to using or possessing drugs in the recent past. That ruling has set up an appeal that could be headed for the Florida Supreme Court.][Saints See: Big Payoff for Law Enforcement Fighting War on Drugs - Local law enforcement agencies get a big payoff for a job well done. Six agencies shared more than 300-thousand dollars from the property seized from the 2006 Joseph Swafford methamphetamine manufacturing case- including the Broadway Home and Garden Center. The Department of Justice Equitable Sharing Program gave all the local and state agencies involved a percentage of the proceeds based on how much involvement they had in the case. The Hamilton County Sheriff's Department got the most- more than $209,000. Sheriff Jim Hammond said Tuesday, "It's like many households. It's already spent. We have other operations and I think this is indicative of what we try to do in law enforcement by not putting more burden on the taxpayers but by getting the fruits of ill-gotten gains."] How come the money is dirty "ill-gotten gains" when the drug (or herb) dealers have it and then like magic or religious conversion the cash becomes clean or legit when the authorities confiscate it?)
Second, as a department's use of this independent source of funding grows, its dependence on, and accountability to, the town's taxpayers goes down.
Third, if a department's prestige, and the reputation of its officers, is dependent on how many assets are seized each year, this gives police chiefs an incentive to push their officers to become more aggressive during raids, make unnecessary raids and cut legal corners.
Here is how greed can pervert law enforcement. Donald Scott owned a valuable 200-acre ranch in Malibu, Calif. One October morning in 1992, 30 agents, led by the Los Angeles County Sheriff Department, conducted a raid based on faulty rumors that Scott was growing marijuana plants. During the raid Scott was shot and killed by sheriff deputies.
A Ventura County District Attorney's report on the raid concluded, "The Los Angeles County Sheriff's Department was motivated, at least in part, by a desire to seize and forfeit the ranch for the government ... Based in part upon the possibility of forfeiture, the sheriff's deputy obtained a search warrant that was not supported by probable cause. The search warrant became Donald Scott's death warrant."
What to do? It is time for federal and state legislators to shut down the conflict-of-interest loophole that allows police departments to profit from their official duties at the expense of the very citizens they are hired to protect.
Ronald Fraser, Ph.D., writes on public policy issues for the DKT Library Project, a Washington-based civil liberties organization. Write him at fraserr@erols.com.
Courtesy DelcoTimes
To Translate this Page click

on flag

and enter
&

http://lionofjuda.freehostia.com/news_page4760.htm in website/URL address!