Lion of Juda Ministries
Wayne Queen
35 Holyoke Lane
Willingboro, N.J. 08046
(609)424-8911
(609) 877-6084
lionofjuda_1@yahoo.com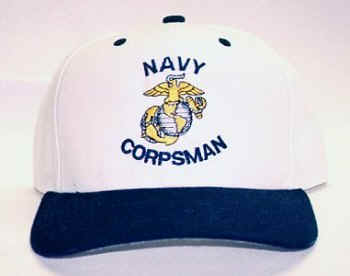 About: I am a veteran of USN. After spending 8 yrs in California trying to break into the film industry and after enduring the 1994 Northridge/LA earthquake which damaged the apartment building I was managing (It was red tagged and deemed unsafe to enter or occupy) and after busting my foot in 3 places and having 10 screws and a plate inserted into my foot after a fall on the set of the movie Anaconda in 1996 starring Ice Cube, John Voight, Jennifer Lopez, Kari Wuhrer, Eric Stolz and Owen Wilson, the Lord led me back to preaching the Gospel and to fulfill the script he had written for me after the serpent bruised my heel.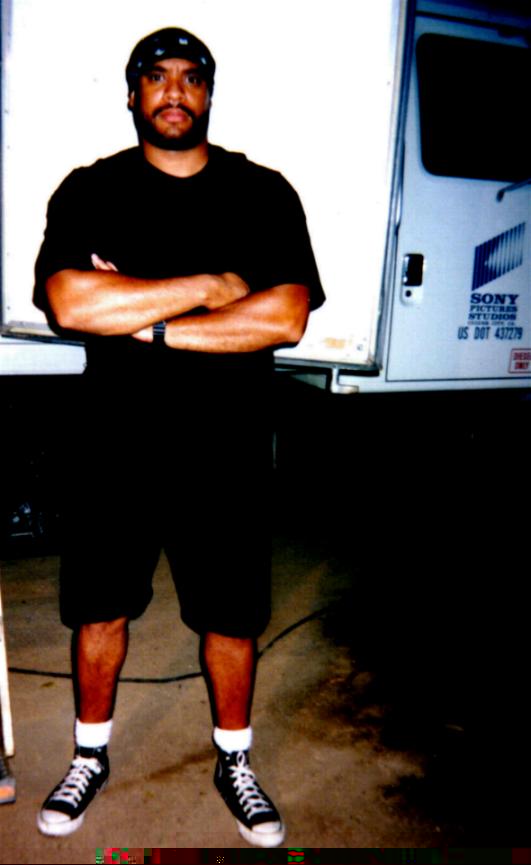 [Genesis 3:14 And the LORD God said unto the serpent, Because thou hast done this, thou art cursed above all cattle, and above every beast of the field; upon thy belly shalt thou go, and dust shalt thou eat all the days of thy life: 15And I will put enmity between thee and the woman, and between thy seed and her seed; it shall bruise thy head, and thou shalt bruise his heel.]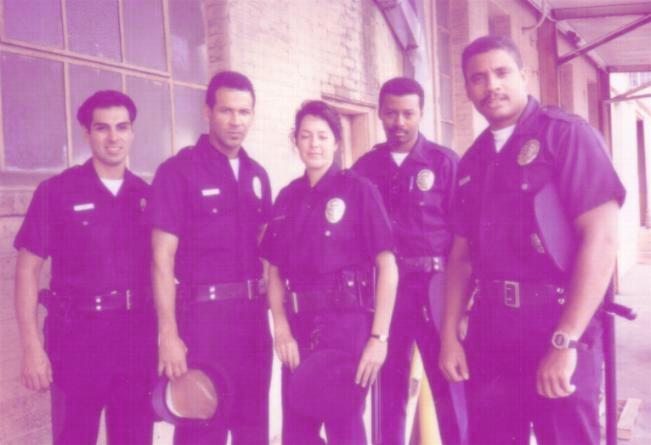 That's me pictured on the right as a Los Angeles Police Officer on the set of 'Ring of Steel' 1994.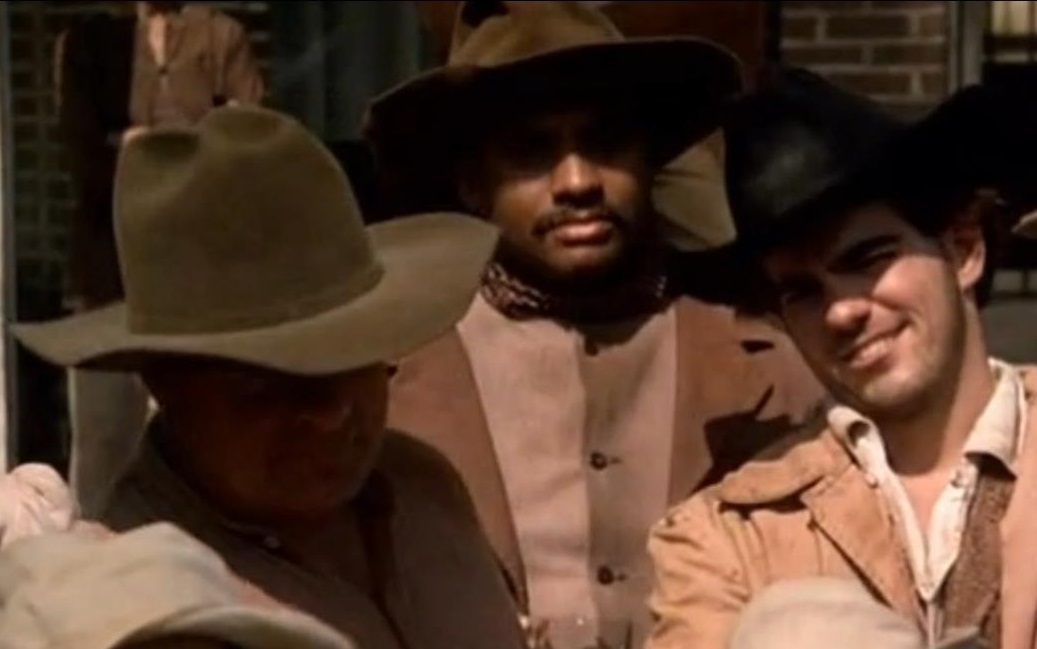 Here I am, on the set of Dead Man's Revenge, starring Michael Ironside, Bruce Dern, Vondie Curtis Hall, Doug McClure and Randy Travis 1994.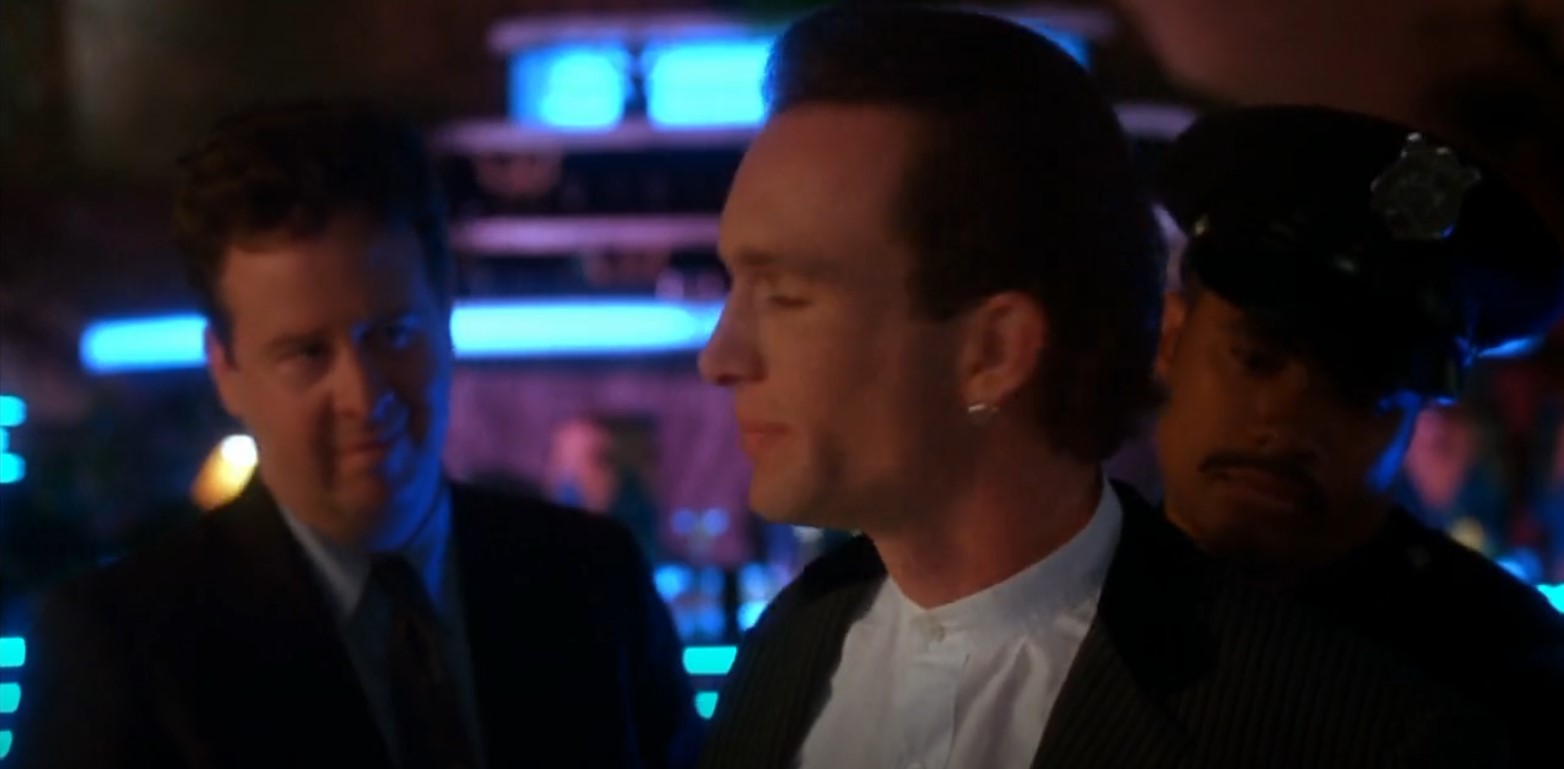 Arresting Peter Green in the Mask 1994, featuring Jim Carrey, Cameron Diaz and Peter Riegert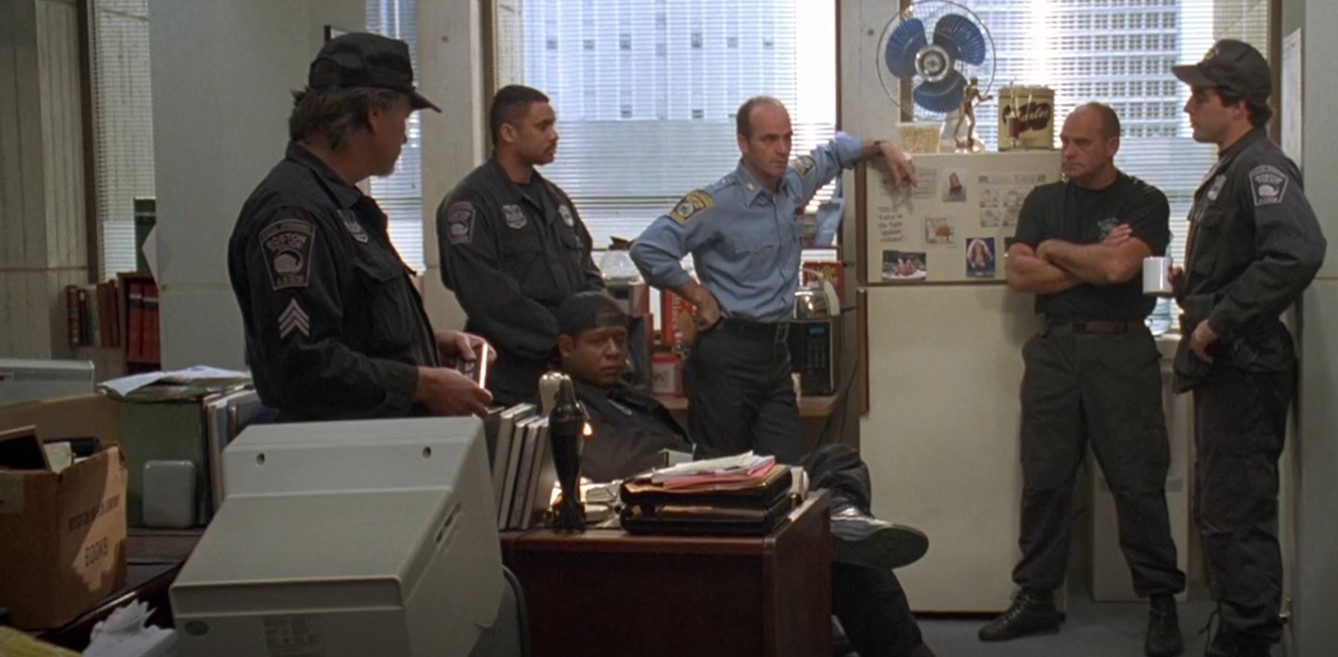 In this scene from Blown Away, I'm standing behind Forest Whitaker. I was also his stand-in during filming. Blown Away also starred Tommy Lee Jones, Jeff Bridges and Llyod Bridges. I also stood-in for Academy Award Winning Actor Forest Whitaker during the filming of 'Species' 1995 starring Ben Kingsley, Natasha Henstridge, Michael Madsen and Marg Helgenberger.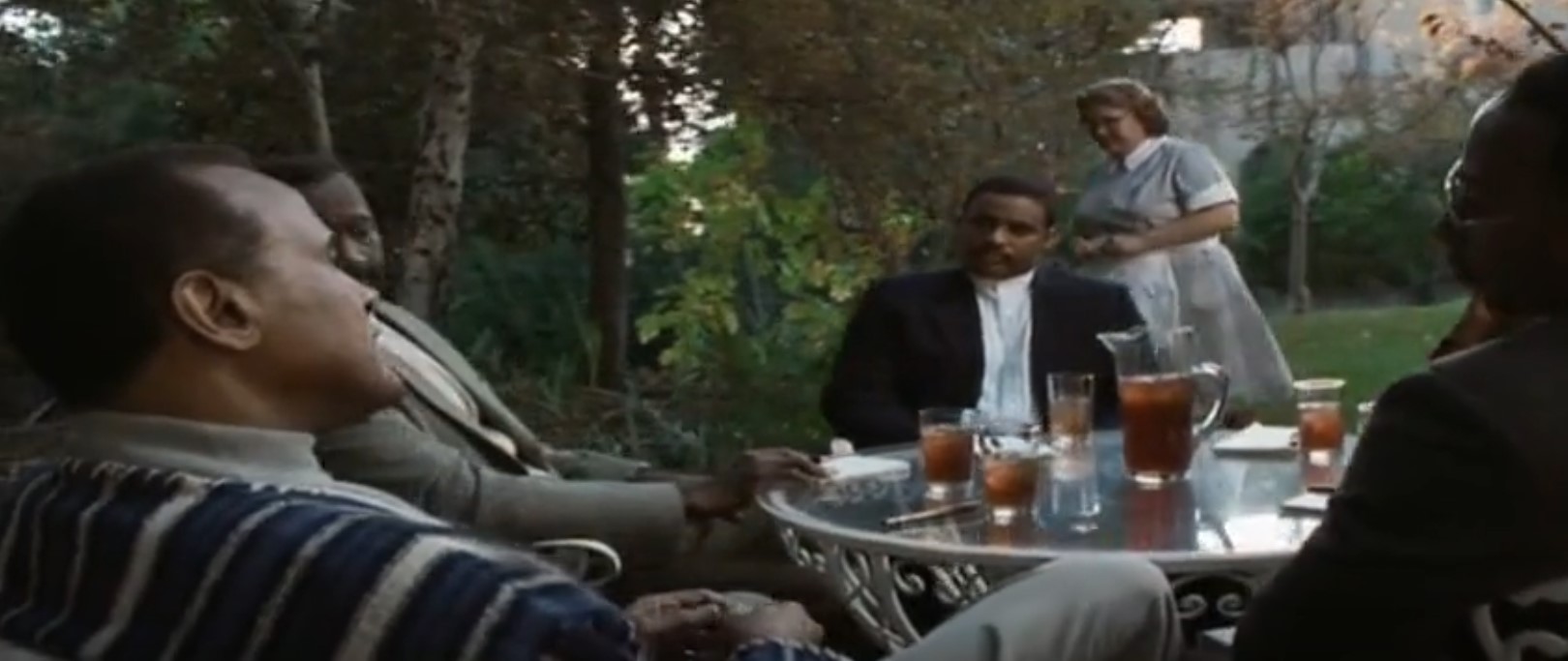 In this scene from White Man's Burden 1995 I'm sitting (That's me in the middle) with Harry Belafonte and his other business associates. John Travalota and Kelly Lynch also starred.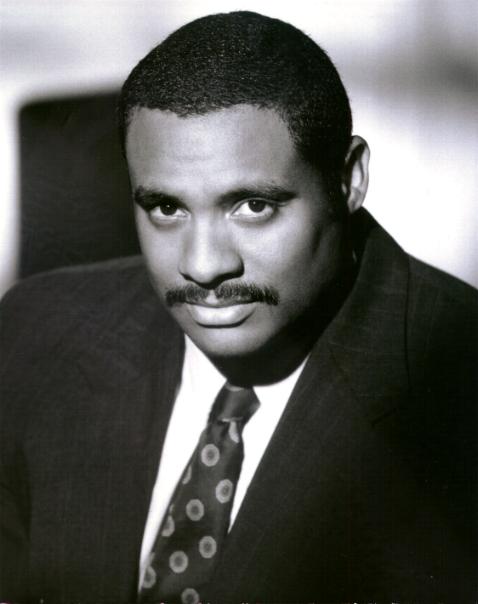 Your standard Hollywood headshot.
To Translate this Page click

on flag

and enter
&
http://lionofjuda.freehostia.com/contact.htm in website/URL address!